Mbappé to Alba, in Spanish: "In the street, I'll kill you"
Spanish television network Cuatro broadcast the tension between the French striker and the Barcelona defender during Tuesday's Champions League clash.
Kylian Mbappé was the central figure at Camp Nou on Tuesday night with his three goals instrumental in the Ligue 1 team's 1-4 win over FC Barcelona which sees their future in the Champions League hanging by a thread. Today, once again the PSG striker was making the news but this time not for his goal scoring ability. 
The Deportes Cuatro show revealed footage on an interchange of views between Mbappé and Jordi Alba during the match with the war of words between both playering being conducted in Spanish. The PSG striker warned the Barcelona player stating: "In the street, I'll kill you". Alba replied ironically: "Look what this guy is learning". Piqué, who was within earshot, challenged Mbappé and asked him "what do you mean you'll kill someone?", which prompted a reply from the striker of: "I mean, I'll kill you in the street".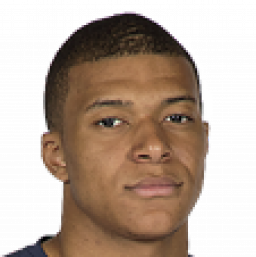 The exchange of words went no further and Mbappé decided that it was better to focus on the game which his side eventually went on to win and ease the Ligue 1 side closer to a place in the next stage of the 2020/21 Champions League.