Sebastian Giovinco in Los Angeles Galaxy radar
The 'Atomic Ant' has been linked to the five time Major League Soccer champions, but their head coach Greg Vanney addresses 'complicated situation.'
Sebastian Giovinco and manager Greg Vanney linked up in Toronto FC between 2015 to 2019 and there could be a reunion with the Los Angeles Galaxy for the 2021 Major League Soccer season. The Atomic Ant left the MLS club on 20 January 2019 to continue his career with Al-Hilal Riyadh where he signed a contract until 31 December 2021.

The Saudi Arabian team paid Toronto FC $2.99 million for Giovinco and according to transfermarkt his value has gone up to $3.30 million this year. Now that Greg Vanney is the new manager for LA Galaxy ahead of the 2021 MLS Season, there has been rumors about a reunion in Southern California.
"It's a complicated situation, as we all know, to get players like that back into the league," Vanney said on the latest episode of The Call Up. "They go through the allocation process and all these things are not so simple as sometimes they are thought to be. So he's a wonderful player. If things fell into place and worked out, maybe it's something, but it's really, really challenging. We'll see."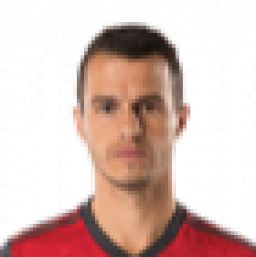 Giovinco signed a deal with the Saudi Pro League club over two years ago and his fee was greater than half a million dollars, so if he were to re-enter Major League Soccer via the Allocation Process, the Galaxy are in eight place, with Austin FC being at the top. So if the Southern California team really wants to sign the 34-year-old, a trade needs to happen.
How the Allocation Process works
The Allocation Process is the mechanism used to determine which MLS Club has first priority to acquire a player listed on the Allocation Ranking List. The list will consist of select U.S. Men's National Team players, elite youth U.S. National Team players, or former MLS players returning to the league after joining a non-MLS club for a transfer fee greater than $500,000.
Generally, the Allocation Ranking List will be updated once a year on the day after the conclusion of the MLS regular season. The Allocation Ranking List will only be edited during the year if a player is transferred out of the league or if a top youth national team player is added to the list.