Real Madrid's plan to sign Mbappé
The Frenchman's contract in Paris runs until 2022 and with a price of at least €200 million set by PSG, Madrid have several factors to overcome to close the deal.
After Kylian Mbappé's hat-trick at the Camp Nou against Barcelona midweek, Real Madrid's fanbase have turned towards the French forward as the man in charge of leading the club over the next decade. So how can Real Madrid sign Mbappé?
Le Parisien reported on Wednesday that PSG will be seeking a sale price of €200m if they are forced to sell 22-year-old French superstar, should he decide that he does not wish to extend his current contract beyond June 2022.
The outlet claims that at the moment, Mbappé is leaning towards taking on a new challenge – only four clubs could welcome him: Real Madrid, Liverpool, Manchester City and Juventus, with the latter club only if Cristiano Ronaldo departs.
If PSG agree to negotiate with the Spanish champions, three situations must come together for the transfer to be carried out: increase debt to finance the operation, offer a large salary, and raise revenue through player sales in the summer.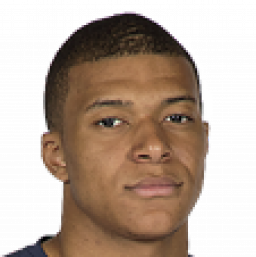 Player contracts at the Bernabéu have increased from €411 million last year to €448 million this season. Madrid managed to end last season with a profit of €313,000. The LaLiga club requested four loans, a total of €205 million, which saw gross debt growing by €235 million to €409 million, and net debt at -€241 million.
Borrowing for Mbappé
Real Madrid are overcoming the coronavirus crisis with cuts and borrowing - the only path it can take if it wants to sign Kylian Mbappé. Madrid, however, have the financial muscle and prestige if they are to request more loans.
The redevelopment of the Santiago Bernabéu will also impact the potential signing, as Madrid will not begin to repay the €575 million loan with which it has financed the new design until June 2023. From 2023 until 2049, the club will pay €29.5 million per year on their new state of the art stadium. The total bill, including interest, will be close to €800 million. Madrid's new stadium should be ready to go for the 2022/23 campaign.
Mbappé's salary
The real problem lies in Mbappé's salary. Madrid could offer up to €21 million net per season, which means €42 million gross per year. That is what the player currently earns at PSG - who intend to renew his deal - an increase that would see him on the same salary as Neymar at €36 million per season. This is an unaffordable figure for Madrid at the moment. It is hoped that they will be able to compensate for this by giving him a larger percentage of image rights, which are usually split down the middle between club and player, but in the case of the star players, they are given a larger share.
If the decision to sign the 22-year-old is based only on economics, Madrid have a difficult time competing with PSG and other suitors, such as Liverpool. However, in Valdebebas they feel confident of attracting Mbappé, due to the love the Frenchman has for the club. As a child, his room was plastered with posters of Cristiano Ronaldo celebrating goals for Real Madrid.
Sale of Bale
The departure of Gareth Bale, who has another year at Madrid and has a deal worth €30 million per season, would be a huge step in the direction towards paying Mbappé's wage. The future of Sergio Ramos remains uncertain too. The €24 million paid to the club captain is another large sum that would be potentially saved if he were to leave this summer. Several players have been linked with moves away from the club, including Jovic, Ceballos, Marcelo, Isco and Mariano. The possible sale of these squad players would lighten the wage bill and bring in revenue.
Summer sales
Madrid intend to generate between €100 and 120 million in sales over the summer. It won't be plain sailing, but the strategy to sign Mbappé is to increase the club's debt, reduce salaries and expenses and hope that the French superstar will value Madrid's offer ahead of other suitors.