FIFA's Fatma Samoura visits Lusail and Al Bayt stadiums
FIFA General Secretary Fatma Samoura availed of her trip to Doha (Qatar) to visit both Al Bayt and Lusail World Cup 2022 stadiums.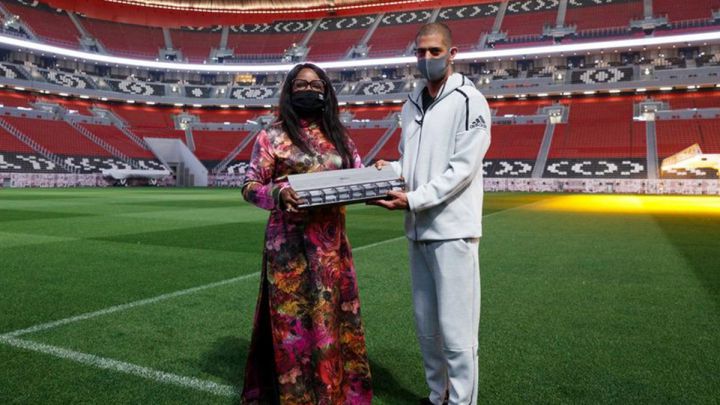 FIFA General Secretary Fatma Samoura along with Matthias Grafstrom (FIFA Deputy Secretary General) both visited Lusail and Al Bayt World Cup stadiums as they visited Qatar for the latest round of meetings.
Nasser Al Khater (Executive President of Qatar 2022) welcomed the FIFA guests who availed of the trip to understand the ongoing work being conducted on the stadiums along with other construction advances which are expected to be completed before the start of the 2022 tournament in November of next year.
The dramatic advances at the Al Bayt stadium (where the opening match of Qatar 2022 World Cup will be played) were particularly commented on with an official opening date to unveil the ground expected soon. Samora had several photos taken at the 60,000 Al Bayt stadium, which is the second largest World Cup stadium of the eight venues dedicated to the event, followed by the Lusail World Cup stadium with a capacity of 80,000 with Lusail set to host the 2022 final game on 18 December.
The Lusail stadium, when completed will be the biggest ground in Qatar and is expected to be the last stadium to be inaugurated one year before the event kicks off as planned by the Supreme Committee for Delivery and Legacy (SC) the body responsible for managing FIFA Qatar World Cup 2022 projects.