Man City set to offer Messi two year deal and 2 years with NYCFC
Press reports in the UK claim that the Premier League side will offer the Argentine player a five year deal with two (plus one optional campaigns) in the Premier League.
Reports in the UK media suggest that Manchester City are poised to offer Lionel Messi a five-year deal with the City Group that would see the striker playing for two seasons with the Premier League side (plus one more additional as an option) and then play for two seasons with their MLS franchise New York City FC. In return the Rosario born player would pocket almost 500 million euro with the group also factoring in the possibility of Messi becoming a global ambassador after hanging up his boots.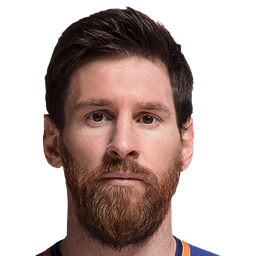 The claims suggest that the player's father and representative Jorge Messi made all would-be suitors aware that all proposals should be submitted by December (2020). Manchester City have reassessed their proposal for the Argentine and deem it acceptable that they remunerate a 34-year-old with 1.1 million euro per week which is a drop from the original 2.5 million their proposal last summer held in store.

Leo Messi is a free agent as of 30 June and a major question mark surround his future with PSG and City the interested parties in securing his services for next season. The Catalan club host presidential elections on 7 March with one of the first tasks ahead for the successor to Bartomeu is to resolve the player's future and create a plan to retain the striker.