Atlético Madrid have paid €7 million to Barça for Luis Suárez
The agreement between Barcelona and Atlético Madrid was made behind the player's back. Barça could still collect another €4 million for their former striker.
As reported on Friday by Sport, Atlético Madrid have already paid €7 million to Barcelona for Luis Suárez. €5 million is the fee for the transfer paid for LaLiga's current top scorer, with a €2 million add-on included if the Uruguayan played 20 official matches for Diego Simeone's men.
Barça will collect another €4 million for Suárez if Atlético get into the quarter-finals of the Champions League in the next two seasons. They are in the last 16 at the moment, where they will meet Chelsea.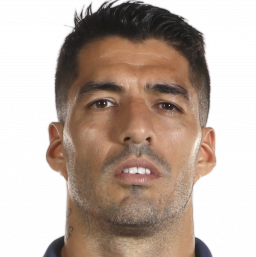 In the announcement of the player's departure, Barça explained in a statement that Atlético would pay €6 million in variables. The current figures released contrast with the version that Suárez moved to Atletico for free.
Barça and Atlético agreed fee behind Suárez's back
Suárez didn't want to leave the Catalan club as part of a transfer, which is the reason Barcelona didn't publicly communicate the details of the transaction with Atlético. Despite his wish, Barça and Atlético agreed on the fee of €5m behind his back.