French Sports Minister Roxana Maracineanu implores Mbappé "to stay in France, at PSG"
Former swimming champion and now Minister of Sport Roxana Maracineanu has made a public plea for the French striker to stay in Ligue 1.
France has turned the issue of whether Kylian Mbappé will stay at PSG or not almost into a matter of national importance. This morning, French Minister of Sport, the former swimmer and Olympic silver medalist Roxana Maracineanu, directed a message to the player during her appearance on state television.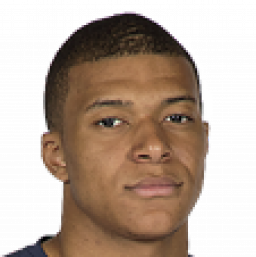 "Kylian, stay in France. We want to continue watching you play here. We need you, the public needs you, PSG need you and our young people need to have role models and examples to look up to. Please, don't leave us, stay here in France," Maracineanu told France Info.
Mbappé's contract at PSG will run out in June 2022 and following his exhibition display against Barcelona at Camp Nou on Tuesday, calls for Real Madrid to sign him have become increasingly more insistent. "Mi future? It would be stupid to decide my future on the back of just one game. It is an issue which requires a lot of thought. I've always said that I am happy here," the player said after PSG's emphatic victory over Barça.
Mbappé, the heir to Cristiano's throne
Madrid fans dream of Mbappé joining to take over where Cristiano Ronaldo left off at Real Madrid. His recital at Camp Nou caused a surge of reactions on social media, with  "Florentino, sign him!" was the universal message. In the back offices of the club, the mood is one of caution - they are fully aware of the difficulties involved in pulling off a multi-million pound operation in the current climate. PSG plan to burn their bridges to coax Mbappé into signing a new deal and hope that with the current wave of optimism at the club with Pochettino's recent arrival, the striker will commit soon...