BUNDESLIGA
Bayern Munich "just human" says Flick who points at Eintracht pitch
Bayern Munich lost to Eintracht Frankfurt on Saturday, with Hansi Flick frustrated by their first-half display and the state of the pitch.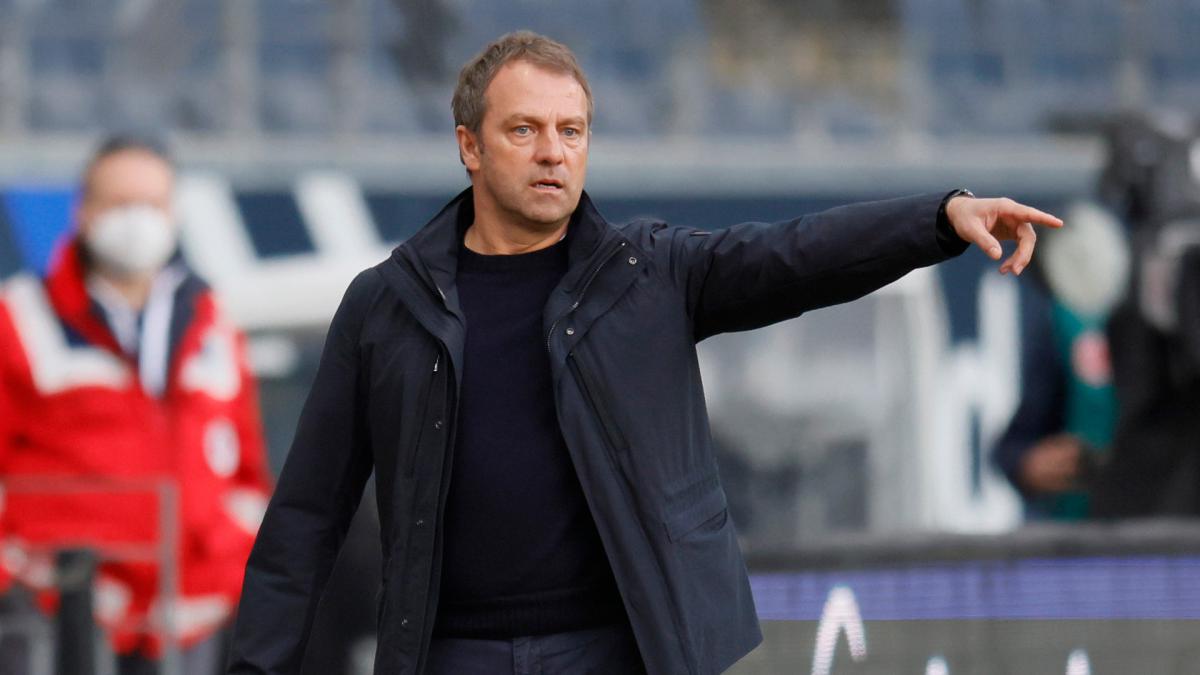 Hansi Flick was unimpressed by the state of Eintracht Frankfurt's pitch but insisted he was not using that as an excuse for Bayern Munich's 2-1 defeat on Saturday.
Bayern loss opens Bundesliga title race
Defending champions Bayern lost for the second time in the Bundesliga in 2021 and dropped points in successive matches, having drawn 3-3 at home to struggling Arminia Bielefeld on Monday.
As such, RB Leipzig will close to within just two points of the leaders if they beat Hertha Berlin – who are just above the relegation zone – away from home on Sunday.
It is a significant turnaround in Bayern's fortunes given they were 10 points clear earlier this month, and Flick was frustrated by the nature of his team's performance, particularly the first half.
Bayern trailed 2-0 at the break thanks to Daichi Kamada's well-worked opener and Amin Younes' stunning strike, with Robert Lewandowski's effort just after the interval insufficient as the champions sought an equaliser.
"Frankfurt are having a sensational run, but they can still improve the pitch a little bit," Flick told reporters. "That's something we don't like to see. However, [the defeat] certainly wasn't because of the pitch.
"We didn't get into the game well. Eintracht played with a lot of pace in the first half. But if we played the way we did in the second half for the full 90 minutes, the winner would be different.
"We've had a turbulent few weeks. We've many injured and infected players. We're just human. I'm still proud of the team.
"I didn't think that Leon Goretzka would show such a strong performance when he came into the game. He helped us and brought positive energy onto the pitch. We can build on that second half, so I'm not worried."
Goalkeeper Manuel Neuer echoed the sentiments of Flick, convinced things would have been different if Bayern's first-half performance had matched their showing in the second period.
"We didn't learn from the Arminia Bielefeld game," Neuer said. "This was not enough against such a team.
"We have to be wide awake from the start. The second half was good - had we played like that from the start, we'd have won here."
The defeat took Bayern's goals conceded this season to 31 in 22 Bundesliga games, their worst record at this point of the season since 1991-92, when they finished 10th.