Alex Morgan returns to the USWNT in the She Believes Cup
The last time that Alex Morgan played with the United States Women's national team was in the 2019 World Cup that was played in France.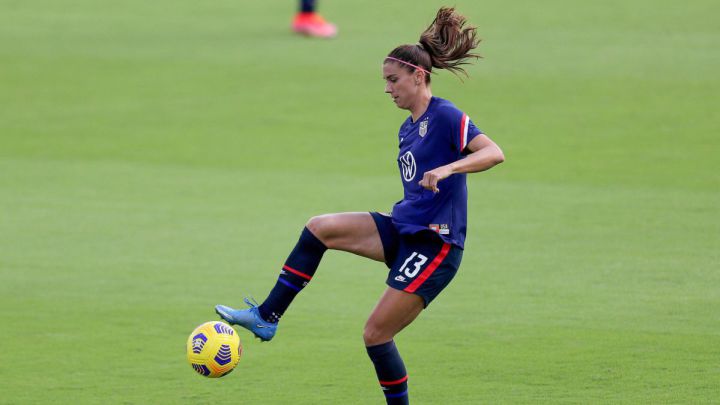 On Sunday, Alex Morgan returned to the United States women's national team for the first time since winning the 2019 World Cup in France. The veteran striker was part of the starting lineup that defeated Brazil on matchday 2 of the SheBelieves Cup.
It took 595 days for Morgan to return to the USWNT starting XI because she got pregnant and gave birth to her daughter last year. Due to her pregnancy she took some time off from soccer and she missed the USWNT exhibition match against Netherlands on 27 November 2020.
Alex Morgan was replaced by Carli Lloyd in the 71st minute and now the United States women's national team has six points with one more match ahead in the group stage. The next game will be against Argentina on 24 February.
Prior to Sunday's match, the USWNT had beaten Canada 1-0 on 18 February. In that game Alex Morgan came in as a substitute in the second half and played a total of 45 minutes. Now as she reaches her full-fitness it is expected that she becomes a regular starter for manager Vlato Andonovski.