"Weston McKennie is playing with minor injuries" - Andrea Pirlo
The United States international has been a key player in the midfield in Juventus since arriving last summer, but he has not reached full-fitness due to injuries.
Juventus is dealing with a lot of injuries this season. The Brazilean midfielder Arthur has been out since 7 February due to a leg injury and right-back Juan Cuadrado has been out since 14 February, Both players missed the Champions League game on Wednesday against Porto where they lost 2-1 in the first leg.
Another player that has been battling with minor injuries is Weston McKennie. According to Juventus manager Andrea Pirlo, the United States international has not reached full-fitness but he is in condition to keep playing and help his team in a key moment in the season.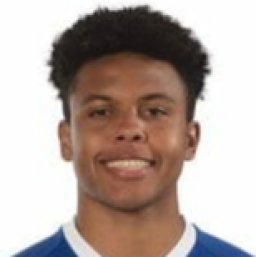 "Arthur is in pain still and we don't know when he will return. Paulo Dybala has not reached full-fitness and Weston is playing with minor injuries. McKennie is a key player for us and that is why he keeps playing," added Pirlo.
McKennie has played more than seven thousand minutes this season, scoring three goals and giving one assist in the Serie A. In the Copa Italia he has played a total of 119 minutes and 357 in the UEFA Champions League.