Messi sends message to Ronaldinho after death of his mother
Ronaldinho's mother, Miguelina Elói Assis dos Santos, died aged 71. She had been battling covid-19 in hospital in Brazil since December.
The mother of the former FC Barcelona player Ronaldinho passed away over the weekend after testing positive for coronavirus towards the end of 2020. Dona Miguelina died at the age of 71 in their home city of Porto Alegre.
Brazil has suffered over 10 million positive cases of covid-19 and more than 245,000 deaths, being one of the worst affected countries during the pandemic. After the news broke, many of the Barcelona legend's friends in the world of football expressed their support during this tough time.
Messi's message to Ronaldinho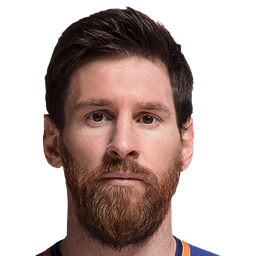 Lionel Messi and Ronaldinho played together at FC Barcelona and he used his Instagram account to send a warm message to his friend. The pair won two LaLiga titles and one UEFA Champions League. The Argentine superstar sent him the following message:
"Ronnie, I have no words. I can't believe it. Just sending you a lot of strength and a big hug for you and the whole family. I am very sorry, rest in peace."