$600 California stimulus check: when are they being sent and how can you track?
The state legislature has passed Gov Newsom's Golden State Stimulus bill, but when will the direct payments be distributed and who is eligible to receive the support?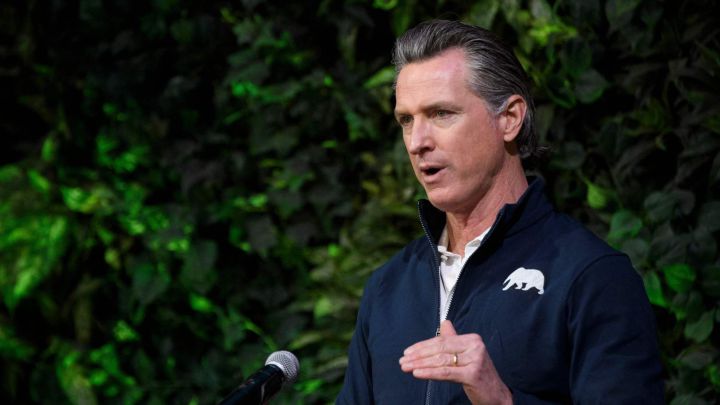 On Monday lawmakers in California passed a $9.6 billion stimulus package which will provide economic relief for low-income residents and businesses who have been hit hard by the pandemic. California is one of a number of states to have passed their own stimulus legislation after the federal government has struggled to find bipartisan support for Biden's American Rescue Plan.
NEW: 5.7 million Californians will be receiving $600 stimulus checks from the State of California.

— Gavin Newsom (@GavinNewsom) February 18, 2021
The bill, christened the Golden State Stimulus, will be signed into law by Gov. Gavin Newsom on Tuesday. When the proposal was first unveiled last month, Newsom told reporters:
"Through the Golden State Stimulus, Californians who have been impacted by this pandemic will get help to provide for their families and keep a roof over their heads."
Stimulus checks will be sent after state tax refunds are completed
Central to the plan is a round of $600 stimulus checks which will act as a boost to the federal direct payments that are expected to be agreed in the coming weeks. Eligible residents will be able to receive both, meaning there could be a healthy amount on the way once the IRS begins distribution.
Newsom said of the proposal: "This plan will provide relief for Californians in need by distributing $600 rapid cash support – for some, at least $1,200 when coupled with federal relief – and extend the eviction moratorium."
Breaking: California legislators approve $7.6-billion COVID-19 economic relief package, including $600 stimulus checks

Crafted by Gov. Gavin Newsom and legislative leaders last week, the plan also includes $4 billion for small businesses.https://t.co/RhUreYV1HD pic.twitter.com/dC4svwlEeJ

— Los Angeles Times (@latimes) February 23, 2021
Although the legislation should be signed into law on Tuesday, distribution of the stimulus checks will have to wait until after the state has completed the tax return process for the most recent tax year. According to Gov Newsom's office, residents will have to wait until "shortly after they file their 2020 tax returns" to receive the payment.
As it stands there is no way to track the progress of the Golden State Stimulus payments because the Franchise Tax Board (FTC), California's state tax authority, is still carrying out the taxation process. However you can check for the latest updates on their Golden State Stimulus web portal.
Who will get the $600 California stimulus check?
Democratic lawmakers in California actually expanded the eligibility requirements first proposed by Gov Newsom, meaning that even more are able to get the $600 stimulus check. The broadest category is residents who qualify for the state's Earned Income Tax Credit on their 2020 tax returns. Typically this is residents who earn less than $30,000 per year.
Household enrolled in the CalWORKS welfare programme are also in line for the payment, but are not expected to receive their stimulus check until mid-April.
Here's the breakdown of who gets the $$$:

-$600 to 3.8M workers who made <$30K in 2020

-Extra $600 to 575,000 undoc workers who made <$75K, in some cases bringing total to $1200

-Extra $600 to 405,000 CalWorks families

-$600 to 1.2M elderly, blind and disabled ppl on SSI

— Jackie Botts (@jackie_botts) February 18, 2021
Recipients of the Supplemental Social Security Income/State Supplementary Payment or the state's Cash Assistance Program for Immigrants are also eligible for the $600 payments, but the timeframe for distribution is still "under discussion with federal officials" according to the recent announcement from Gov Newsom's office.
The final group involved are undocumented immigrants who earn less than $75,000 per year. This bill will allow residents, their spouses and dependents who cannot get a Social Security number to receive both the $600 stimulus check, and an additional $600 as a retroactive payment for missing previous rounds.