When does 2021 MLB season start & end? Schedule, dates & playoffs
After a reduced, 60-game regular season due to the coronavirus in 2020, Major League Baseball is set to revert back to a full schedule in 2021.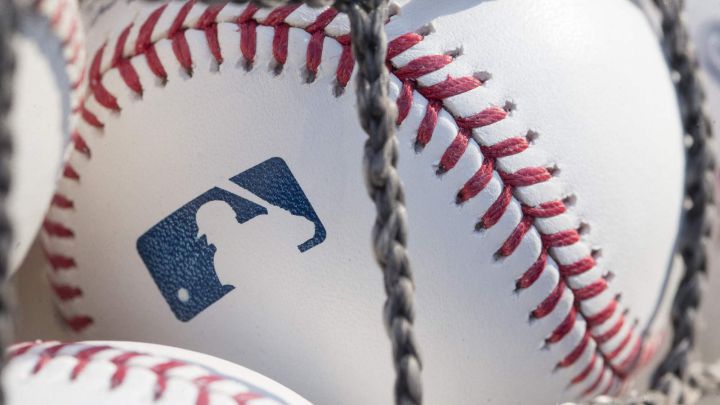 When does the 2021 MLB regular season start?
The 2021 Major League Baseball (MLB) regular season is scheduled to begin on Thursday 1 April, with every MLB club set to play its opening game on the same day for the first time since 1968.
The New York Yankees are due to host the Toronto Blue Jays at 1:05 pm ET in the first game of the season, while the 2020 MLB champions, the Los Angeles Dodgers, are to begin their campaign with a visit to the Colorado Rockies at 4:10 pm ET.
The 2021 MLB regular season is slated to end on Sunday 3 October.
The coronavirus pandemic led to a shortened, 60-game regular season in 2020, but Major League Baseball's 2021 plan involves a return to the previous, 162-game format.
When is the 2021 MLB All-Star Game?
The 2021 All-Star Game is scheduled to be held on 13 July at Truist Park - the home stadium of the Atlanta Braves. Atlanta had been selected as the venue of the 2020 All-Star Game, but the fixture was cancelled because of covid-19.
The Los Angeles Dodgers' Dodger Stadium had initially been chosen to host the All-Star Game this year, but will now be the venue for the occasion in 2022.
2021 MLB postseason: schedule TBC
The schedule for the 2021 MLB postseason is yet to be confirmed.
This is because Major League Baseball and the MLB Players' Association have so far been unable to reach an agreement on whether or not to maintain the expanded, 16-team playoffs introduced in 2020.
Before last season, a total of 10 teams qualified for the MLB playoffs.