Problems for Coutinho: his injured left knee is still swollen
Acording to Mundo Deportivo, the Brazilian's recovery is at a standstill and he is unlikely to return for El Clásico on the weekend of 10 April.
Bad news for Ronald Koeman and especially for Philippe Coutinho. According to Mundo Deportivo, the Brazilian doesn't seem to making progress with his knee injury. He damaged the external meniscus in his left knee in the 1-1 draw with Eibar in December but his knee is still swollen and his return to first team duties will inevitably be delayed. Coutinho underwent surgery on 2 January and a recovery period of three months set - his objective was to be back in time for El Clásico, scheduled for the weekend of 10 April. That is now looking very unlikely.
Ansu Fati still recovering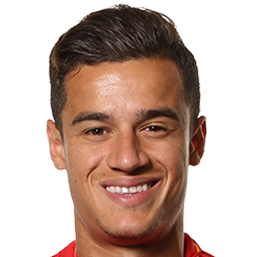 There was more bad news from Barça's sickbay. Ansu Fati is also experiencing problems with his rehabilitation process after undergoing surgery on the internal meniscus in his left knee. Doctor Cugat performed the operation on Ansu's knee, unlike Coutinho who was operated on by Doctor Joan Carles Monllau. In Ansu's case, the torn meniscus had to be stitched back together which increased the recovery time considerably. Part of the original meniscus was saved but his recovery is also experiencing setbacks and while he was due to reappear next month, Mundo Deportivo report that his recovery period has been extended. Of the three players out with knee injuries at Barça, only Gerard Piqué, who didn't undergo surgery, has been able to return ahead of time.