Acheampong hits out at Zamalek: "They can't treat people like animals"
The Ghanaian player has laid into the Egyptian side, claiming that they owe him dues worth one million euros.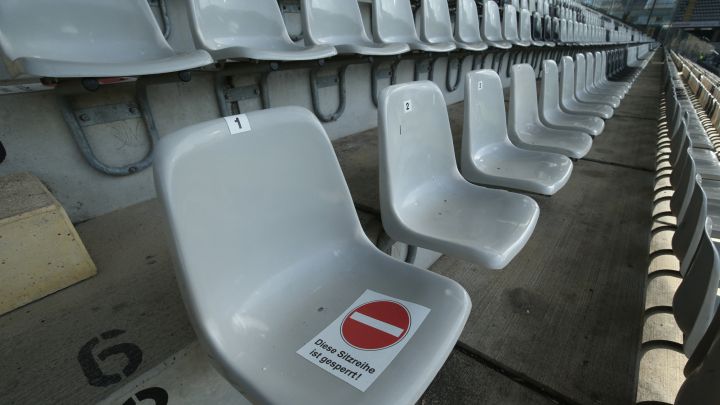 Ghanaian striker Benjamin Acheampong, who joined Egyptian club Zamalek on a four-year-deal in 2017 before leaving just 11 months later, has opened fire on the club, who he claims owe him dues worth one million euros.
The 30-year-old also mentioned that when he joined Petrojet on loan in 2018, he was tricked into signing a document waiving his rights to be paid by Zamalek not only while he was at Petrojet, but for the duration of his Zamalek contract.
"Nobody does that. The only thing I signed off (with consent) was that Petrojet would pay half of the salary for the season I was supposed to play," he told the BBC.
"They can't just treat people like an animal."

Ghanaian footballer Benjamin Acheampong says he has been duped out of $1m by an Egyptian football club once, and he is determined it will not happen again - especially by the same organisation. ⚽️⚽️💵💵https://t.co/lS6sM3ljEK

— BBC News Africa (@BBCAfrica) February 24, 2021
Last December, the Court of Arbitration for Sport (CAS) ruled that Zamalek have to pay Acheampong 1.1m euros, before Zamalek announced they had settled the dispute with the player as he agreed to receive 250,000 dollars of his dues.
For his part, FIFPro Legal Director Roy Vermeer stated that claiming Acheampong - just two weeks after CAS ruling - would authorize a third party to accept a settlement for less than 25% of the due money is unreasonable, stressing that the player received neither the 1.1m euros nor the 250,000 checks.
Acheampong wants the Egyptian side to be punished for everything they put him through, stating "they can't treat people like animals", pointing out that the club put him in many frustrating situations to force him to terminate the contract from his side.
According to reports, Zamalek might be facing disciplinary penalties such as a transfer-window ban, a points deduction or even relegation.