NFL
NFL 2021: who are the top free agents for next season?
March 2021 sees the beginning of the National Football League free-agency period, so take a look at the players who top the list of free agents.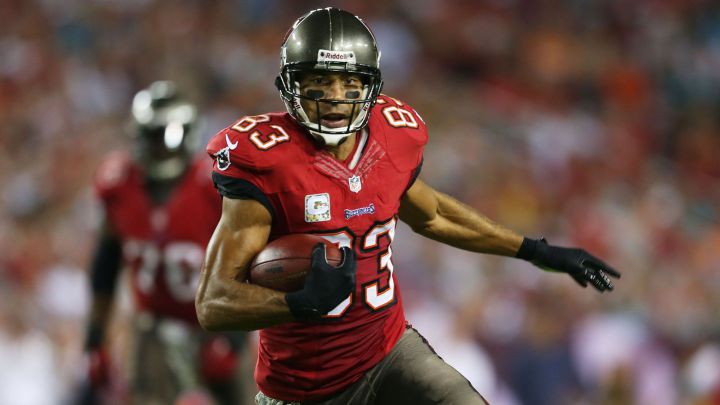 St Patrick's Day is approaching and as well as being a celebration of all things Irish, it is also the date when the 2021 NFL free-agency period gets underway. It officially begins at 4 p.m. ET and thoughts turn to those names at the top of the list.
NFL 2021: top 10 free agents
1 Dak Prescott, QB, Dallas Cowboys
Age: 27
2020 cap hit: $31.409 million (exclusive franchise tag)
Dak Prescott, who played just four games last season due to injury, unsurprisingly tops the list. The Mississippi State graduate has been a key figure for the Cowboys and his absence was really felt last season, so they will be crazy to let him go. If the Dallas franchise don't eventually move to resign Prescott, there will be plenty of teams looking at landing the 27-year-old QB, whose development over the past few seasons has put him among the top 10 in the league in his position.
Prediction: Cowboys resign him
2. Allen Robinson, WR, Chicago Bears
Age: 27
2020 cap hit: $15 million
During his career Robinson has played with some of the game's greatest quarterbacks, including Christian Hackenberg, Blake Bortles, Mitchell Trubisky and Nick Foles. Last season saw him post his best numbers since 2015, with 102 receptions (a career-high) and 1,250 yards for six touchdowns. He was the third-most targeted wide receiver in the league (151) behind Stefon Diggs and DeAndre Hopkin. The 27-year-old has remained one of the most consistent performers for the Bears, who would have to address quarterback and cap issues if they want to keep him. But it's more likely he will leave and look to get paired up with a top QB. The Dolphins, 49ers, Jets and Jaguars could all be heavily interested.
Prediction: signs for Jacksonville
3. Chris Godwin, WR, Tampa Bay Buccaneers
Age: 24
2020 cap hit: $2.331 million
Despite his injury issues in 2020, Godwin still managed impressive numbers with 65 passes for 840 yards and seven touchdowns, playing his part in the Bucs' Super Bowl-winning season. Showing great hands, Godwin had the third highest catch percentage of 77.78% in 2020, and at just 24 looks to have a long and successful career ahead of him. Should he regain the form he showed in 2019 (when he finished the year with a 90.7 overall PFF grade), he could be one of the best receivers on the free agent market list in years. However, with Godwin as a key part of Tom Brady's one-two offensive punch alongside fellow WR Mike Evans, the Bucs will probably move to keep him in Tampa.
Prediction: Remains at Tampa
4. Justin Simmons, S, Denver Broncos
Age: 27
2020 cap hit: $11.441 million (franchise tag)
While his 2020 performance was probably not at the levels he reached in 2019, Simmons still managed four picks, 11 pass breakups, 96 tackles and five interceptions, the fourth highest in the league. He played 619 snaps at free safety, 319 snaps in the box, 144 in the slot, four snaps at wide cornerback, and one snap on the defensive line. The Broncos have already made clear they plan to sign him on a long-term deal so predictions are he's staying put.
Prediction: Broncos resign him
5. Trent Williams, OT, San Francisco 49ers
Age: 32
2020 cap hit: $12.5 million
Williams regained his rightful place as one of the league's best offensive tackles in 2020 with a stand-out first season in San Francisco, in which he led all offensive tackles in PFF grade (91.9) for a third season in his career. At 32, the Inglewood native shows no signs of slowing down. The 49ers will have some salary cap issues to iron out but they should do everything in their power to keep him.
Prediction: 49ers resign him
6. Lavonte David, LB, Tampa Bay Buccaneers
Age: 31
2020 cap hit: $10,750,000
The perfect example of the modern linebacker, David will be hotly sought after if he enters the free market in 2021, with several teams likely to scramble to lock down one of the best linebackers of his generation. He has had enjoyed a PFF coverage grade above 83.0 in four seasons of his career and has never graded lower than 64.6 in that area. Tampa Bay has been his home since 2012 and is likely to remain so as the Bucs will likely sign him for another three years.
Prediction: Bucs resign him.
7. Brandon Scherff, OG, Washington Football Team
Age: 29
2020 cap hit: $15.03 million (franchise tag)
Scherff has had a torrid time with injuries having missed half the 2018 season with a torn pectoral muscle issue as well as a sizeable period in 2020 with a knee injury. But when he's on the field, it's hard not to be impressed by the capable OG, who remains one of the best guards in football. According to the Washington Post, both Washington and Scherff are looking to sign a long-term deal. Ranking among the top guards in run- and pass-block last season, the 29-year-old still has several seasons to contribute at the highest level.
Prediction: resigns with Washington
8. Anthony Harris, FS, Minnesota Vikings
Age: 29
2020 cap hit: $3,095,000
After a stand-out season that saw him claim the title of best deep-third safety in the NFL with a 91.1 overall PFF grade in 2019, Harris stats indicated somewhat of a regression in 2020 as the Vikings' record slipped from 10-6 to 7-9. The 29-year-old is likely to move on after five seasons with the Vikings since he turned pro, with Washington and Carolina potential destinations.
Predictions: signs for Carolina Panthers
9. Shaq Barrett, OLB, Tampa Bay Buccaneers
Age: 28
2020 cap hit: $15.828 million (franchise tag)
Having achieved a league-high 19.5 sacks, 18 quarterback hits, and 44 quarterback hurries in his first season at Tampa in 2019, the Bucs were quick to slap the franchise tag on him for 2020. While his sack stats dropped considerably in 2020, he had 12 quarterback hits and league's highest number of quarterback hurries with 74 – 22 more than second-placed Jerry Hughes of Buffalo with 52. Barrett has already said this month that he's "definitely looking forward to getting a long-term deal done" at Tampa, who could reward the talented 28-year-old with the deal he's looking for following his impressive performance in the post-season as the Bucs went all the way to Super Bowl glory.
Prediction: signs for the Bucs
10. Hunter Henry, TE, LA Chargers
Age: 26
2020 cap hit: $10,607,000
After a nightmare 2018 which saw him miss the entire season due to an ACL injury, Henry had an impressive comeback in 2019, catching 55 passes for 652 yards and five touchdowns in what was arguably his best season as a pro. His numbers in 2020 were just as impressive, catching 60 passes (a career-high) for 613 yards and four touchdowns. Given his age and potential, he would be an attractive option for many teams. The Chargers could look for a second tag, but if not he's bound to draw interest from a dozen teams.
Prediction: Chargers resign him