QATAR
Cazorla: favourite for the best player of the season in Qatar
With 11 goals and 10 assists he has played a huge part in Xavi's Al Sadd being on the brink of the QSL title, putting the Asturian as favourite for the individual award.
Santiago Cazorla, now playing for Al Sadd SC, is expected to be named as the best footballer of the season, given his remarkable role in leading Al Sadd towards the Qatari league as they top the table by 13 points with only five games remaining.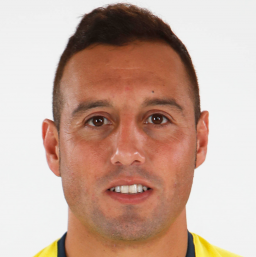 Cazorla lined up for player of the season
After Cazorla knocked in a late fourth goal against Al Arabi SC in Matchday 17 of the Qatar Stars League, Al Sadd knew that they would only have to win their next match to be announced league champions.
Cazorla has gained the trust of his compatriot Xavi Hernandez, now coach of Al Sadd SC, who has taken advantage of the Spaniard's abilities on the pitch. Xavi has given him lots of freedom to play and Cazorla has built up a good relationship with the other Al Sadd players as well as the fans.
Cazorla is already standing out among his peers, especially his most prominent competitors for the individual title, Akram Afifi, and the Algerian Yassin Ibrahimi of Al Rayyan SC. As the numbers show, Cazorla leads the way in goals and assists, as well as his general contribution on the field.
His goal against Al Arabi was impressive in every sense of the word, giving Al Sadd one of their best derby wins in many years.
Although Al Arabi came close to beating Al Sadd, which would have been the first in the 17 matches so far, but Algerian Baghdadi Boungah equalised late on, before Cazorla scored the winner.
Given this evidence, Cazorla's title as this season's best is only a matter of time, one that will be confirmed when the competitions come to an end. He can add this to his own string of successes as an international.