Xavi: Arab teams can compete with their European counterparts
Xavi Hernández spoke to the World Cup 2022 website and discussed a new generation of Spain players and the strides being made in Arabian football.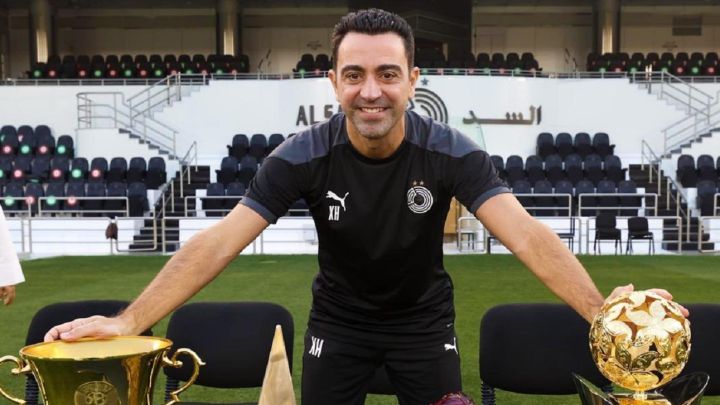 Xavi Hernández, former Barcelona and Spain midfielder and now manager of Qatari Stars League side AL Sadd SC, spoke about his football influences, discussed the current stars of the sport and talked about the development of football in the Arab region during an interview with the FIFA Qatar 2022 website.
"My family were the main influence on me in football because my father, my brothers and my grandparents were all football lovers. Then I started to follow Barcelona and went to games at Camp Nou where I saw players like Schuster and Maradona and other stars who made my love for the game even deeper," Xavi, an ambassador for the Supreme Committee for Delivery and Legacy, the body responsible for all projects related to the World Cup, said.
"When I signed for Barcelona I saw the likes of Guardiola and Juan Villa and other former players who I looked up to and wanted to emulate during my career."
Asked about his experience in Qatar since joining Al Sadd, Xavi noted: "I think moving to Qatar was one of the best decisions I have made in my life. My wife is happy in Doha, my children were born in Qatar and I'm very happy here, so it's difficult to say what my happiest moment here has been, above all with all the titles and victories we've achieved with the club."
Xavi: ."Arabian football has come along a huge amount"

"I was always subjected to a lot of comparisons during my career so I don't like to make comparisons between two footballers. I don't like to get involved in that because every player has his own personality and right now there are a lot of different midfielders who are playing at an incredible level.
"It all depends on the position of each players, for example Sergio Ramos and Gerard Piqué are still playing well, the same as Dani Carvajal and Lucas Vázquez. At Atlético Madrid there's Koke, and I also like to keep an eye on emerging talent like Pedri and Ansu Fati at Barcelona. There is a generation of players who are going to achieve great things for Spanish football."
In his role as manager of Al Sadd, Xavi has first-hand experience of the strides being made in football in the Arab region. "Arabian football has come along a huge amount in recent years and there are now teams that can compete with their European counterparts. At Al Sadd it's something I've experienced after being with the side in the AFC Champions League, where I was able to appreciate the development of several Arab sides."