Camavinga: Rennes aim to avoid Alaba situation with Real Madrid target
Rennes sporting director Florian Maurice has said the club wants to resolve the contract situation with its young star Eduardo Camavinga so as to avoid him leaving on a free transfer in 2022.
Now that 18-year-old midfielder Eduardo Camavinga has begun to recover the impressive performance levels that initially caught the eye of top clubs like Real Madrid, Rennes is on high alert to prevent a situation like that of David Alaba.
Bayern Munich's Austrian defender has become one of the hottest properties on the market and is set to leave the German club on a free this summer after choosing not to renew his contract that ends this June.
Rennes want to prevent the same thing happening with Camavinga, whose contract ends in 2022. The French club, therefore, must get their young star to renew (which is the most likely option) or sell him this summer.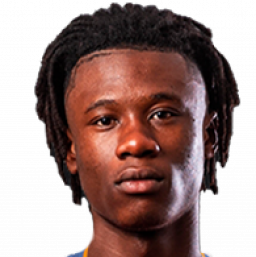 Camavinga renewal at Rennes on track
Rennes sporting director Florian Maurice recently spoke candidly about the midfielder's situation to the French media.
"We will see what happens at the end of the season. We are continuing discussions with his agents to find a solution, before discussing the possibility of seeing him leave on a free in 2022," said the Rennes executive. "I think he is very respectful of the club that formed him. So, I don't think the situation will come to that."
Maurice has suggested that Camavinga's renewal is on track, although a few months ago, Rennes owner François Pinault was more interested in making money from his sale amid the current financial crisis due to the pandemic.
Camavinga prepared to wait for dream Real Madrid move
For the player himself, who has recently changed agent and is now in the hands of Jonathan Barnett (best known as agent to Gareth Bale), playing for Real Madrid is the great dream for which he is now prepared to wait.
As AS has learned from sources very close to the midfielder, if the transfer cannot be made this summer, he would prefer to renew his contract at Rennes and wait until Madrid finds itself in a better financial situation. For him, continuing his development at Rennes, his home, would be a good option.
Either way, everything very much remains up in the air. Speaking recently to Goal, Barnett discussed the possibility of Camavinga ending up at Madrid, although he also acknowledged several of Europe's top clubs are interested in the midfielder.
"The four or five teams that want him will not be able to sign him for 50 million. There have been no serious talks yet. But Camavinga will cost a lot of money. Maybe the Spanish teams can't afford him," said the British agent. 
However, if he does not renew and does not leave this summer, his situation will become like that of soon-to-be free agent Alaba. And that's what Rennes wants to avoid in at all costs.