Post Malone Pokémon Day virtual concert: times, stream and how to watch
Pokémon and Post Malone are holding a virtual concert to celebrate the game's 25th birthday, here's all you need on how to watch and when to tune in.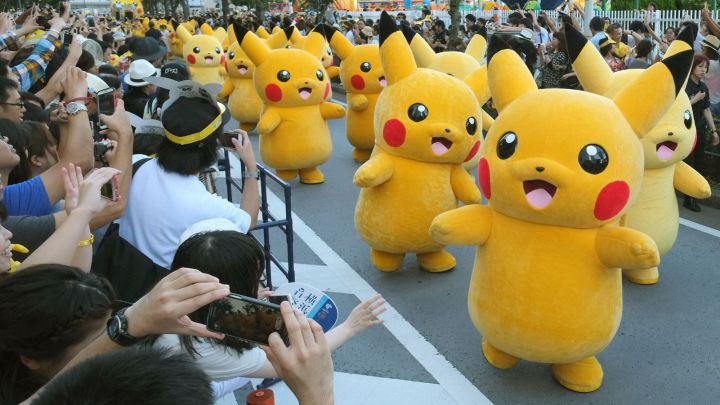 Grammy-nominated artist Post Malone has teamed up with Pokémon to celebrate Pokémon Day this year, they're calling it the Pokémon Day virtual concert.
When is the Pokémon and Post Malone virtual concert?
The Pokémon and Post Malone virtual concert is taking place on Saturday, 27 February 2021 at 7:00 pm EST / 4:00 pm PST.
How can I watch or stream the Pokémon Day and Post Malone concert?
You can watch the concert live, for free from the comfort of your own home, on the following streaming platforms:
Every gaming console, including PS4, PS5 Xbox One, Xbox Series X/S and Nintendo Switch, has a YouTube app that players can watch from, all but the Nintendo Switch also have the Twitch app.
In anticipation of the virtual concert, The Pokémon Company released a cover of Hootie and the Blowfish's 1995 hit Only Wanna Be with You, appropriately dubbed the "Pokémon 25 Version" performed by Post Malone.
What's behind the concert?
The virtual concert is being held in conjunction with The Pokémon Company's P25 collaboration project, which brings world-renowned artists together for a variety of music themed events. P25 is celebrating 25 years since Pokémon was established.
Post Malone's concert was unveiled earlier this month and is the second artist to be announced for the P25 initiative, after Katy Perry.
"I've been a Pokémon fan for a long time, so the opportunity to headline the Pokémon Day concert celebrating 25 years is awesome," said Malone in a press release at the time.
The Post Malone concert is happening just one day after The Pokémon Company announced Diamond and Pearl remakes as well as the first open-world Pokémon game in Pokémon Legends Arceus.
Brilliant Diamond and Shining Pearl are scheduled to release later this year with Pokémon Legends Arceus set for an early 2022 release, according to Newsweek.
Who is Post Malone?
Post Malone is an American rapper and singer who burst onto the scene in 2013. The popular 25-year-old artist hails from Syracuse, New York and is worth around $24 million. His real name is Austin Richard Post and his style has been described as a melting pot of the country, grunge, hip hop and R&B.
In August 2018, Malone broke Michael Jackson's 34-year-old record for most weeks on Billboard's Top R&B and Hip-Hop Albums chart, with Stoney reaching its 77th week on the ranking compared to the 76 weeks that Thriller (1983) spent.