NBA
Durant out through All-Star break, Nets reveal
The Brooklyn Nets will be without Kevin Durant for the final three games before the All-Star break as he rehabilitates his hamstring injury.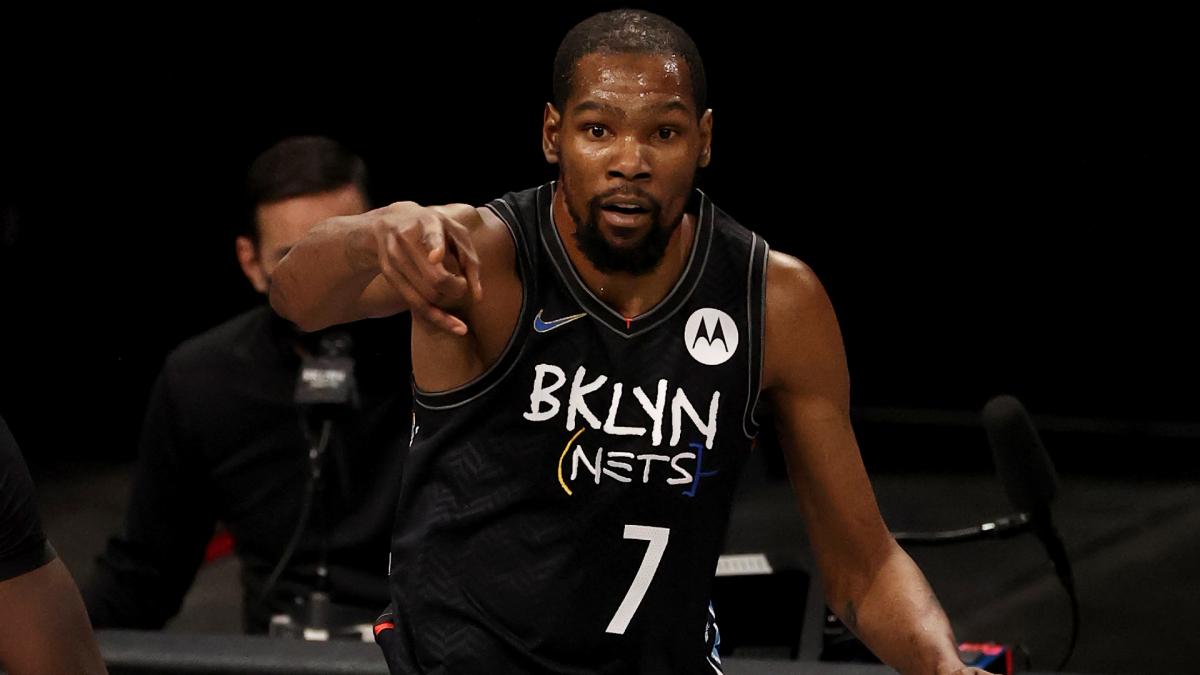 Kevin Durant will be out through the All-Star break, the Brooklyn Nets have revealed following recent scans on his injured left hamstring.
Durant has missed the Nets' last six games because of the issue, though his absence has not stopped Brooklyn from stretching their winning streak to eight games.
And the Nets revealed on Friday that he will not return until after the All-Star game, which will be held on March 8.
"After a routine follow-up MRI on his left hamstring, it was determined that Brooklyn Nets forward Kevin Durant will require an additional recovery period that will result in him remaining out through the NBA All-Star break," a Nets statement read.
"The latest images provided a clearer picture of the hamstring and while we are confident that Durant will return at full strength, this extra recovery time will allow him to perform at the level at which he has been playing this season once he returns.
"Durant will continue to undergo rehabilitation and will be re-assessed following the break."
In the 19 games in which he has featured this season, Durant is averaging 29 points per game, his highest tally since his MVP season with the Oklahoma City Thunder in 2013-14.
Durant is shooting 52.4 per cent from the field and 43.4 per cent from three-point range.
He will miss games with the Dallas Mavericks, San Antonio Spurs and Houston Rockets. Brooklyn's first game back from the All-Star break is against the Boston Celtics on March 11.
Named an All-Star for the 11th time in his decorated career, Indiana Pacers star Domantas Sabonis is expected to replace him in the game.