PSG put pressure on Mbappé to spurn Real Madrid's advances
Director of Sport Leonardo is putting the French striker under pressure to renew his contract with PSG as soon as possible to avoid a media circus next summer.
Kylian Mbappé's situation is about to enter a new, decisive phase. With Real Madrid and other top European clubs lurking in wait, Paris Saint-Germain are applying pressure on their star player to renew his contract. The proposal is on the table - as PSG's Director of Sport Leonardo is consistently reminding him. The most recent reminder was during an interview with France Bleu Paris. "We have been talking with him for some time. The moment will come when he will have to make a decision. We have also been talking to Neymar. Our position is clear and very soon there will be an outcome," the former player explained.
Leonardo is aware of interest from Madrid as well as other club in Europe, and the last he wants is for next summer to turn into a melodrama. Quite the opposite - he is working flat out to ensure that Mbappé signs a new contract as soon as possible. The plan is that, together with Neymar, Mbappé will continue to be the cornerstone of the project for the next few years. He will have a salary to match - 30 million euros per season.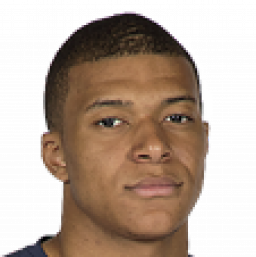 However, the 23-year-old France international isn't in any hurry. His idea is to take his time, weigh every option up until he is completely sure of his decision. He wants to play for Madrid, but must decide when is the best moment to do it or, to continue winning trophies with PSG for the time being. That is why he prefers to see how the season develops and see how he feels. Besides, he is not too keen on sharing the limelight with Neymar, who he may consider is above him in terms of influence and pay.
What PSG are keen to avoid at all costs is that he is able to leave on a free transfer in 2022, when his current contract is due to run out. That is why they would be willing to sell him if he decides not to accept their offer of a new deal. But that would require finding a club which is able to pay the 200 million euro transfer fee, which Le Parisien recently revealed. Whatever happens, Madrid will try their best - they know that he is the ideal player to crown their rebuilding project.