Javier Hernández has an offer to return to Chivas
The president of Chivas, Amaury Vergara is already negotiating with Chicharito's agent so he can return to the team from Guadalajara in the near future.
Javier Hernández spent almost a decade in Europe's top tier leagues, but during the 2020 January's transfer window he left Sevilla after a short spell to sign with the Los Angeles Galaxy in Major League Soccer (MLS). The Mexican striker arrived in MLS as one of the most important players for the 2020 season, but failed to make an impact in his first year.

Chicharito only scored 2 goals in 12 appearances and he only played a total of 758 minutes. The LA Galaxy ended up having the worst season in the history of the franchise and now they are preparing to bounce back for the 2021 MLS campaign that is set to start in mid-April.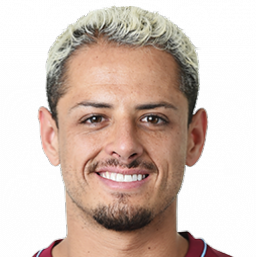 After having one of the worst years in his career, it was rumored that Chicharito could return to Chivas for the 2021 Guardianes tournament, but he decided to stay with the LA Galaxy to seek 'revenge' and demonstrate he is able to lead the team to their six MLS Cup. In 2020, the Mexican international signed a three year deal with the Galaxy and he has the option to extend it one more until 2024.
Could he return to Chivas?
Hernandez made his debut with Chivas in 2006 and in 2010 he became the first Mexican player to join Manchester United. During his time with the team from Guadalajara he scored 26 goals in 64 appearances. His best season with Chivas was in the 2009 Apertura, where he finished as the joint-third top scorer with 11 goals in 17 games.
Since things are not going as expected with the LA Galaxy, a second bad season in MLS could force the team to sell him before his contract expires. During an interview with ESPN, Chivas president Amauri Vergara stated that he has contacted Chicharito's agent about a return, but it will be up to the player if he accepts to join the club where he started his career.
"We have been very clear that we want him to return in the near future if that is what he wants. The only team he would play for in the Liga MX is Chivas. Also if he decides to return and we can't afford him, we will let him know, but the idea is for him to retire in Guadalajara," he added.