Borja Mayoral proving Zidane's point during Roma loan
Real Madrid paid €60m for Luka Jovic before sending him back to Frankfurt while Mayoral was sacrificed and is outstripping Benzema's scoring rate at Roma.
Borja Mayoral claimed when joining Roma on a two-year loan deal last summer that Zinedine Zidane had told him that in an ideal world, Luka Jovic would be sent elsewhere for a season while the canterano would be retained as a back-up striker to Karim Benzema. Given how things have subsequently panned out for all concerned, it is fair to say Mayoral was probably straight-shooting with his comments. The 23-year-old has the best goals-per-minute ratio of any Madrid striker this season, including Benzema, with a goal every 118 minutes for the Serie A side.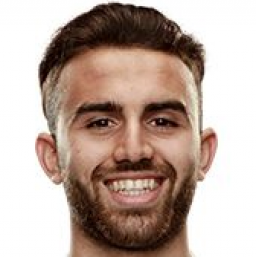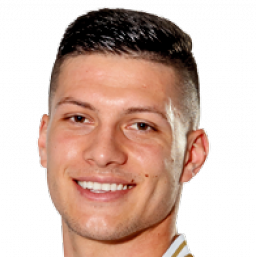 Jovic's Real Madrid future in doubt
Jovic has been sent back to Eintracht Frankfurt on loan after Zidane's request to retain Mayoral for the season was apparently rejected by the Bernabéu hierarchy, who instead opted to see if Jovic could turn his fortunes around following Madrid's €60m investment in the Serbia striker. Jovic was hardly afforded many opportunities to return that faith and failed to find the net at all in 202 minutes under Zidane before his departure. Benzema, Madrid's undisputed number nine, has bagged 17 goals in all competitions at a rate of one every 140 minutes while his deputy, Mariano Díaz, has managed one goal in 14 appearances this season.
Jovic's rate has improved slightly since he went back to Frankfurt with three goals in 442 minutes for the Bundesliga side after hitting the ground running at his former home with a brace off the bench on his debut. Whether Madrid will decide to cash in or give Jovic another shot in the summer remains to be seen but the Bernabéu will be keeping a close eye on Mayoral's return in Serie A. Roma have the option to buy the 23-year-old for €15m at the end of this season or €20m in 2022 when his loan expires.
Given Madrid's long search for a deputy for Benzema, it would be a surprise if Mayoral is not at least on the shortlist for the position next season, if Roma are amenable to facilitating his return. Although he has not received a senior Spain call-up, Mayoral is currently the most prolific centre-forward at Luis Enrique's disposal with four months to go until the Euros.
Mayoral's goals-per-minute average outstrips Gerard Moreno (119), Roger Martí (142), Álvaro Morata (142) and Mikel Oyarzábal (173). It would be little surprise to see Mayoral handed a chanced by Luis Enrique in March, which can only make €15m seem all the more appealing to Roma.