Carlos Vela among best goal-scorers in MLS history
Today is the Mexican international's 32nd birthday and since arriving at Los Angeles FC he has become the best player in Major League Soccer.
Happy birthday to Carlos Vela! The Mexican international is now 32-years-old and after playing a decade in Europe's top-tier leagues, he decided to continue his career in Major League Soccer where he has become the best player in the league.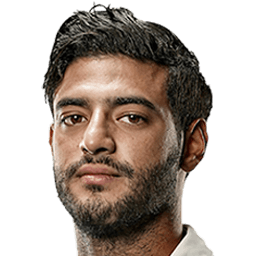 In 2018 he arrived at Los Angeles FC and in the club's first ever match in MLS (4 March 2018), Vela assisted Diego Rossi in the 1-0 win over Seattle Sounders at CenturyLink Field. He is now entering his fourth year in MLS and his goal is to lift the MLS Cup.
Vela has already won all the individual titles with Los Angeles FC and his best year was in 2019. That year he scored 34 goals during the regular season, the most in the history of MLS, winning him the MLS Golden Boot and the Most Valuable Player award.
Vela has scored a total of 54 goals in Major League Soccer, two in the playoffs, in 69 appearances, including the postseason. His goal average is 0.7 per game and he is the fourth player with the best record in the history of Major League Soccer.