Houston Dynamo are keen on signing Carlos Salcedo
The general manager of the Houston Dynamo has confirmed that they have real interest in signing the Mexican international ahead of the start of the 2021 MLS season.
The Major League Soccer 2021 season is set to start in mid-April and the majority of the teams started their preseason on 1 March. One of the teams that is eager to start fresh after a bad year is Houston Dynamo FC. For this new season they have put together a very experienced squad and a lot of new players to make a run for the MLS Cup.
"We're coming off one of the most active offseasons we've had in club history," general manager Matt Jordan told reporters on a Monday video call. "I believe we've made the most changes of any team in the league to their roster. We're really excited for this upcoming season and our focus has really been just to let our work speak for us."
DP spot open
The Dynamo FC signed Tim Parker, Joe Corona, Fada Picault, Maxi Urruti and Derrick Jones for the 2021 MLS season. But Houston still has an open spot for another Designated Player and they are looking to sign Carlos Salcedo from Tigres UANL.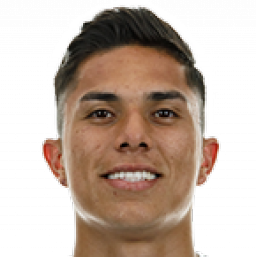 "I can confirm that we have been in touch with his representatives, trying to get more information about him," Jordan said of Salcedo. "It's a player we have tracked closely, that we think is very strong. But we have not made a formal offer, just to be clear."