England want to persuade Yunus Musah to leave the USMNT
The Valencia midfielder made his debut with the United States men's national team last year, but England want to call up the talented youngster.
England men's national team have their eyes set on Yunus Musah after Jamal Musiala chose to play for Germany. According to The Football Association, the Three Lions are very confident they can persuade the young midfielder who already made his debut with the United States men's national team last year.
Two caps with the USMNT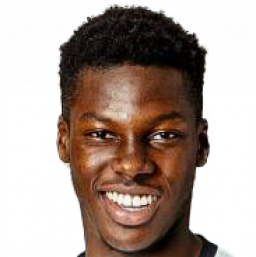 Musah is eligible to play for the United States, England, Italy and Ghana. The 18-year-old started playing for England at youth level, but since he is having a breakout season at Valencia in LaLiga, the USMNT called him up for the November international break last year and he played in both games against Wales and Panama.
The teenager was born in New York, but then moved to England where he played more than 30 games at youth level and he is still eligible to commit to the Three Lions. According to Sportsmail, Musah is interested in continuing his international career with England.
"When you've got a choice of outstanding talent, of course there are big decisions you have to make," England's manager Gareth Southgate told talkSPORT Breakfast with Laura Woods and Ally McCoist. "It's a case of who is playing the best, who has the pedigree, who is in form, who fits into the way we want to play with and without the ball."