Roethlisberger to stay with Steelers for 2021 after agreeing new deal
The Steelers will run it back with veteran QB Ben Roethlisberger after the two parties found a resolution to their contract dilemma.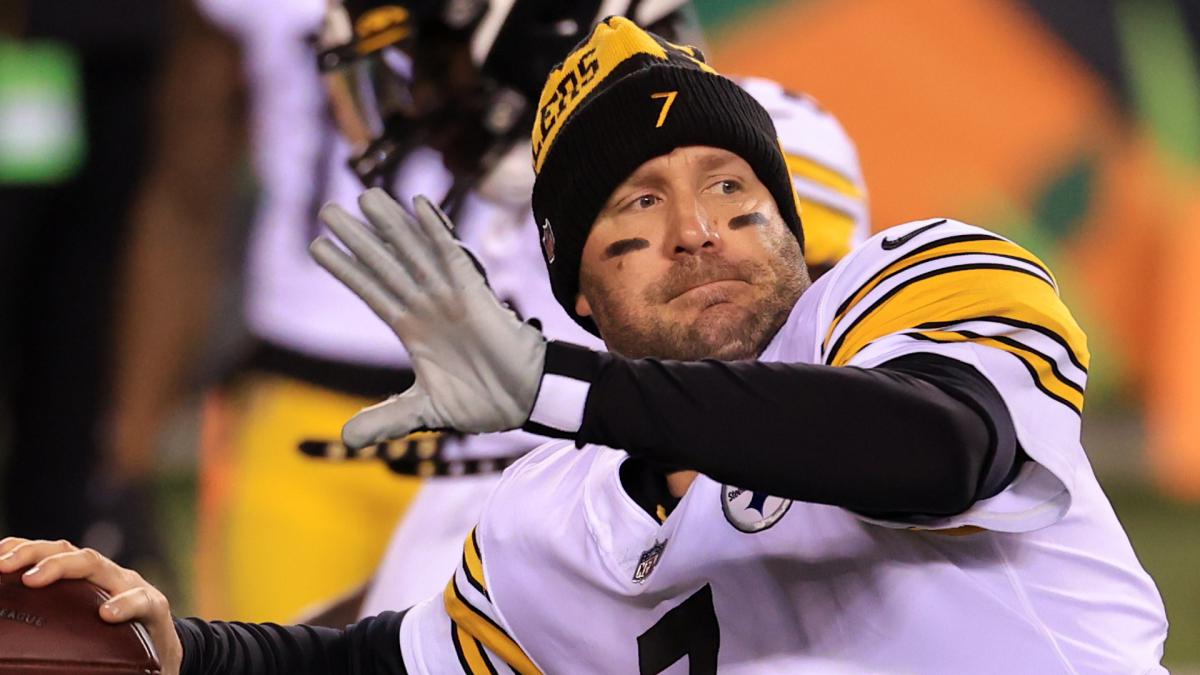 Ben Roethlisberger has agreed a new restructured contract with the Pittsburgh Steelers to keep him as the team's starting quarterback for 2021.
A $41.25million cap hit on Roethlisberger's previous contract meant his future with the team was in doubt as the offseason began.
After a meeting with the QB last month, Steelers president Art Rooney II issued a statement indicating the team's desire to have Roethlisberger back for an 18th season with the franchise.
Willing to have cap hit lowered

Roethlisberger had also said he was willing to have his cap hit lowered and the two teams confirmed on Thursday – under two weeks before the start of free agency – that a deal had been done.
"It is my greatest honor to be a Pittsburgh Steeler and give my all for this organization," Roethlisberger said after the new contract was confirmed.
"I am grateful to be at this stage of my career and more than happy to adjust my contract in a way that best helps the team to address other players who are so vital to our success.
"I love this game"
"I love this game and love to compete, and I believe in this team and my ability to deliver when called upon.
"It all starts with great preparation and I am ready to go."
Roethlisberger helped Pittsburgh – who have one of the best defenses in the NFL - to an incredible 11-0 start last season.
But they ran out of steam badly down the stretch, losing four of their last five to finish 12-4 before a stunning 48-37 Wild Card playoff defeat to divisional rivals the Cleveland Browns.
Roethlisberger, 39, was coming back from a serious elbow injury which saw him miss all but two games of the 2019 campaign.
His play was steady but unspectacular, leading a Steelers offense that averaged 250.5 net passing yards per game, 15th best in the NFL.
Roethlisberger threw for 3,803 yards, 33 touchdowns and 10 interceptions in 15 games, with a 94.1 passer rating (19th among qualifying QBs).
Roethlisberger more game manager than threat
At 9.65 yards per completion – the lowest rate in the league – the veteran was more of a game manager than the downfield threat of old.
But despite fellow 2004 draftee Philip Rivers joining Eli Manning in retirement, Roethlisberger will play on in pursuit of a third Super Bowl.
"We are excited we were able to come to an agreement with Ben Roethlisberger on a new contract for him to return to the Steelers in 2021," said general manager Kevin Colbert.
Competing for another championship
"We know that Ben can still play at a high level and do special things for this team.
"Our goal remains the same – to put together a roster that will compete for another championship.
"We are happy that Ben will be one of our leaders to help us accomplish that goal."