Real Madrid: Sergio Ramos contract talks at dangerous impasse
Real Madrid captain Sergio Ramos is out of contract in just three months' time, but club and player are nowhere nearer to agreeing an extension.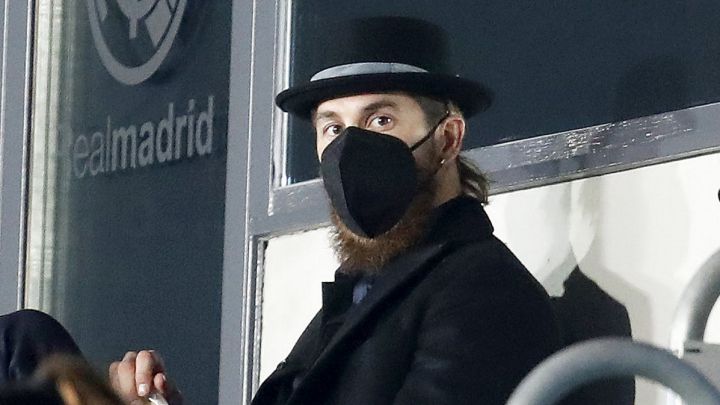 With only three months to go until Sergio Ramos' Real Madrid contract expires, talks over an extension to the captain's deal are currently at a dangerous impasse. Since club president Florentino Pérez met Ramos at the Hotel Huerto del Cura in Elche on 30 December, in the hours before Madrid's LaLiga draw with Los Franjiverdes, the two parties have moved no closer to reaching an agreement.
Ramos wants two-year deal with no pay cut; Real Madrid not willing to give him that
Pérez has offered Ramos a two-year contract predicated on the defender accepting a 10% pay cut - a measure the club has planned for the whole squad amid the economic crisis sparked by the coronavirus. Alternatively, says the Bernabéu chief, Ramos can keep his current salary - 12 million euros a season after tax - if he settles for a one-year deal.
The player understands that he cannot expect improved terms in the current financial climate, but he is reluctant to accept a reduction in salary, and certainly doesn't want it to be a part of his contract. He would rather discuss the possibility of a covid-related pay drop separately.
Pérez refusing to countenance option for third year
What's more, Ramos is seeking a contract that would also include the option for a third year, but Pérez has told the club skipper he cannot accept such a demand.
In response, claims Josep Pedrerol of Spanish football TV programme El Chiringuito, Ramos has told Pérez that if Real Madrid cannot come up with the terms he feels he deserves after 16 years of service to the club, he'll start "listening to offers".
Madrid head coach Zinedine Zidane has repeatedly told his press conferences that he hopes Ramos' new contract "is sorted out as soon as possible", but the reality is that the only recent contact between player and club hierarchy are the phone calls Ramos and Pérez exchanged to enquire after each other's health in the wake of the defender's knee surgery and the president's positive coronavirus test.
These interactions may point to a positive personal relationship between the pair, but they have not served to push them any nearer to a deal over the Spain international's financial terms.



LaLiga Santander
*Update 2 de marzo de 2021
If Real Madrid can afford major signing they can afford my contract terms too, says Ramos
Ramos has spoken to his team-mates to explain why he feels it is unfair to ask the players to take a pay cut that would be their second since the start of the pandemic, after the squad agreed to a 10% temporary wage reduction last April.
And in the defender's opinion, Madrid's apparent preparations to bring in a major signing this summer - with Kylian Mbappé and Erling Braut Haaland linked with a move to the Spanish capital - show that Los Merengues are financially capable of handing him the kind of contract that he believes would reflect his value to the club.
Defender desperate to stay at Real Madrid
Ramos remains eager to stay at Real Madrid and finish his career at the club. He and his family feel totally settled in Madrid, where they are currently putting the finishing touches to a new home in the upmarket La Moraleja suburb. However, he is exasperated by Madrid's unwillingness to budge even an inch over the new contract of a player with the influence he has on the team.
While Ramos feels he has two or three years left at the top level, he sees Madrid's posture over his contract extension as a sign that the club is not so sure he has that long. Zidane is putting pressure on Bernabéu bosses to get the defender's new deal done - but the Frenchman likewise urged the club to resolve Cristiano Ronaldo's future a couple of years ago, and everyone knows what happened next. Incidentally, Zidane resigned just days after learning that Ronaldo was leaving…