Benzema: "Brazilian Ronaldo and Mike Tyson were my role models"
Speaking in an interview with the magazine 'ICON', of 'El País', which will be published on Saturday, Benzema discusses his personal life and Cristiano Ronaldo.
Real Madrid striker Karim Benzema, who is a doubt for the Madrid derby on Sunday, sat down for an honest and open interview with the magazine 'ICON', of 'El País'. The Frenchman discusses his connection with Cristiano Ronaldo during his time at Real Madrid and explains his relationship with head coach Zinedine Zidane.
Benzema arrived at Real Madrid in 2009 together with Cristiano Ronaldo and Kaká, among others, in what was the return of Florentino Pérez to the presidency of the Spanish giants. The Frenchman has great memories of the stage he shared with the Portuguese forward: "I was very happy with Cristiano". Ronaldo left for Juventus in the summer of 2018 and Benzema had to change his role in the team: "The only thing I would say is that Cristiano's departure allowed me to play a different role. He was scoring 50 or 60 goals a year and you had to adapt to his game. He is one of the best in the world."
Regarding his relationship with Zidane, Benzema admits that "he is an older brother to me. Off the field, he is always there to advise me."
On a more personal level, Benzema opens up and when asked about the importance of friendship in his life, states that "I only have one friend, which shows that friendship is very important to me". The Frenchman, who is sometimes accused of being cold, says that "it is not true that nothing affects me. I have feelings, but I will never show my weaknesses, even if I have them."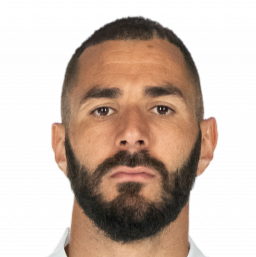 Humble beginnings in France
Benzema grew up in a humble neighbourhood in Lyon, France, something that has influenced him greatly to this day. "I come from a neighbourhood where things were difficult. When I saw older boys well dressed and with beautiful cars, what I wanted was to be like them," he says. He goes on to explain that he has no idols: "I have no idols, but I do have role models. In football, I would say that Ronaldo, the Brazilian, was a role model for me. I also admire Mike Tyson, because both he and I came from the bottom and grew. Nobody has given us anything."
"Racism should never happen"
The Madrid forward also speaks out about the racism suffered by some players on the pitch. "It should never happen. It is disgusting, horrible and dirty. We are all the same," he added.