Third stimulus check passed: when will it be sent out and how much?
Now that the Senate has passed Joe Biden's stimulus bill, the president could sign it into law as early as 14 March, with the third round of stimulus checks to be sent out soon after.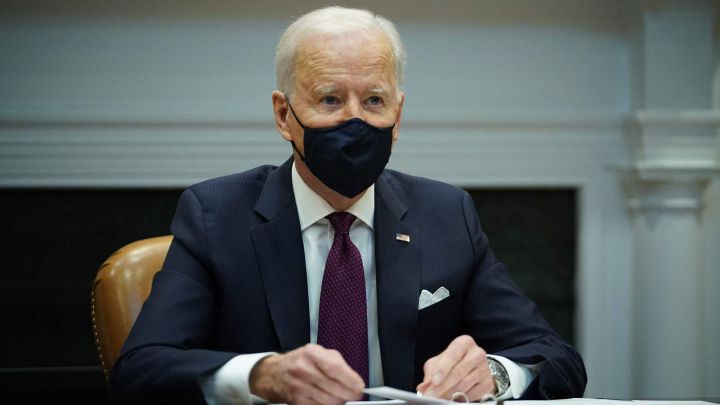 The much-anticipated third round of stimulus checks, this time valued at $1,400, could soon be sent to qualifying Americans after the Senate approved Joe Biden's $1.9 trillion American Rescue Plan on Saturday.
Biden's coronavirus stimulus bill is the third to pass the Senate since the start of the pandemic. As expected, the upper chamber of Congress passed the American Rescue Plan by a single vote margin of 50-49, with all Democrats voting in favor and all 49 Republicans present voting against.
The Senate-approved version will now be sent back to the House of Representatives, where it will likely win approval in the coming days before being sent to Biden's desk to be signed into law.
The stimulus "will go down as one of the most sweeping federal recovery efforts in history," Chuck Schumer, the Senate majority leader, said shortly before the final vote. "It's never easy to pass legislation as momentous as this. But it will all, and soon, be worth it."
Third stimulus check centerpiece of Biden's stimulus Bill
Aside from the $1,400 stimulus checks, the Senate-approved bill includes $300-per-week jobless benefits through the summer, a child allowance of up to $3,600 for one year, $350 billion for state aid, $34 billion to expand Affordable Care Act subsidies and $14 billion for vaccine distribution.
The Senate version of the bill, however, does not include an increase in the federal minimum wage to $15 per hour, as had been outlined in the original version of the bill. The omission of the federal minimum wage hike from the revised bill will come as a disappointment for Biden and progressive Democrats who had been pushing for it, but was necessary to ensure the support of all 50 Democrats in the Senate.
When will the $1,400 stimulus checks be sent out?
Once the House passes the bill, which it could do as early as Tuesday, Democrats hope to get it to President Biden to sign into law before some current benefits expire on 14 March.
If the president signs the bill into law by 14 March, the first tranche of $1,400 direct deposit payments will likely be sent electronically the week beginning 22 March, with the round first paper checks to be sent out the following week beginning 29 March. This would likely be followed by the EIP cards a week later on 5 April.