NBA ALL-STAR 2021
NBA Skills Challenge, Slam Dunk & Three point contest: time, TV and how to watch online
Find out the schedule and how to watch the 2021 NBA All Star contests, which will take place in Atlanta on Sunday 7 March.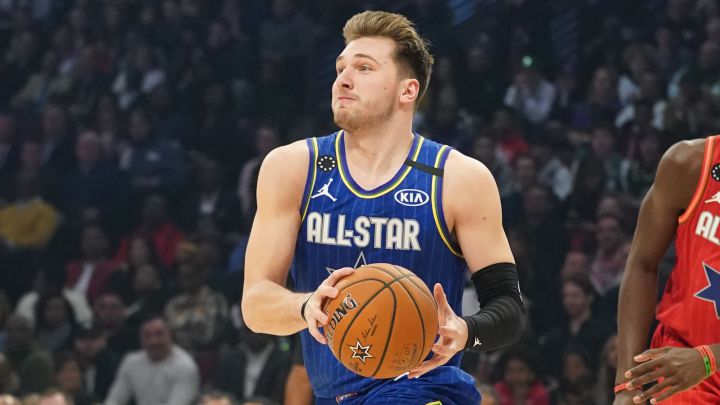 Once again this year, the NBA All Star game is upon us. And what a spectacular night we can expect as not only do we have the big game itself - one that will be battled out between Team LeBron and Team Durant - but we also have the slam dunk, three-pointer and skills challenge to lust over. And this time around it's all being squeezed into one night!
Follow live the NBA Skills Challenge, three points and dunk contest
Here's the information you need to ensure you don't miss a second of the complementary action.
NBA All Star 2021: what time are the slam dunk, three-point and skills contests?
The skills challenge and three-point contest will start at 6:30 pm Eastern Time on Sunday 7 March. Find out what time that is where you are in the world.
The slam dunk competition will take place at half-time of the All-Star Game, which gets going at 8 p.m. ET.
NBA All Star 2021 contests: how to watch on TV and online
In what is the 70th annual NBA All-Star game you can follow it on Sunday on TNT and ESPN Radio, coming live from State Farm Arena in Atlanta.
Another option is to download the NBA League Pass and watch all the action streaming via that, as well as having access to stats, interviews and a whole lot more. There's even a seven-day trial for those looking to use the All-Star game as a taster halfway through the regular NBA season.
NBA All Star 2021 contests: live online with AS English
As your minute-by-minute guide to what is happening in the early contests, or as a complementary service to your preferred viewing choice, we at AS English will be bringing you all the action as it happens.
Not only will we provide you with the latest information happening on-court, we'll also have a keen eye on reactions and opinions happening on social media to share with you. Our own version of a triple score!