The New Bernabéu starts preparing for fans' return
The pandemic has enabled work to advance on Madrid's stadium at a faster pace. UEFA plan for fans to return in September, Madrid hope to be ready.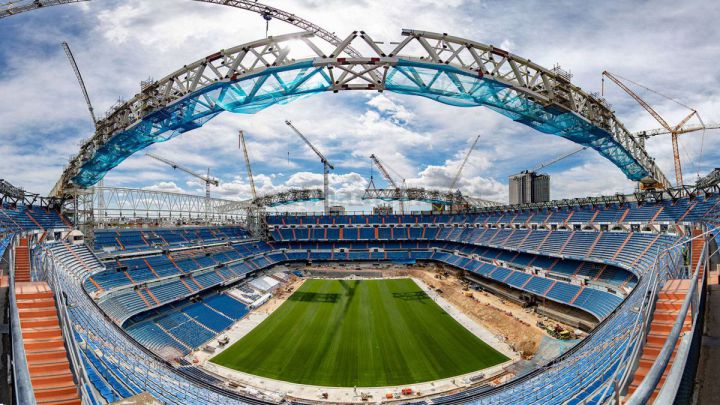 The New Santiago Bernabéu is closer every day to reopening to the public. The pandemic has allowed work on the stadium to progress faster than the club had originally anticipated, beginning with the retractable roof which is now at a very advanced stage. It is hoped that it will be completely finished by late 2022 or early 2023. Madrid have invested 800 million euros in the project which they Madrid believe is fundamental for the club's future. They will begin paying the loan off in 2023 in installments of 29.5 million euros per year until 2049.
For the time being, the team is playing all home games at the Alfredo Di Stéfano in Valdebebas. They could return to the Bernabéu earlier than planned - there is even a possibility that the fans will be able to return. LaLiga and UEFA have both started planning so that protocols will be in place for the public to return to football stadiums. That could happen as early as September, for the start of the 2021/2022 season. After the summer, Madrid will have everything prepared to at least be able to place matches in front of reduced crowds.
A few weeks ago, the club published a video showing how work on the ground has advanced. Almost a thousand workers are involved in the refurbishment which will convert the Bernabéu into one of the most modern stadiums in the world. The pitch will also be retractable which will enable the venue to stage concerts and other events, a huge car park is being built under Plaza Sagrados Corazones which will be able to accomodate team coaches and large vehicles, a section of the stand will act as a partition entrance for vehicles while the exterior of the stadium will be given a major facelift.



LaLiga Santander
*Update 6 de marzo de 2021