Mbappé keeps PSG waiting
The Frenchman wants the same salary as Neymar. According to L'Equipe, he is in no rush to sign a contract renewal with Les Parisiens.
The future of Kylian Mbappé only has two possible paths at the moment: PSG or Real Madrid. According to the Daily Mail, Manchester City will not enter a bid for the French star because they don't intend to break the salary structure of the squad. The aforementioned media outlet claims that the PSG forward plans to receive €35 million net per season from next season. This is the figure Mbappé would potentially receive to extend his contract in Paris, which expires on June 30, 2022. This is also the figure that the 22-year-old will ask for if Real Madrid come calling.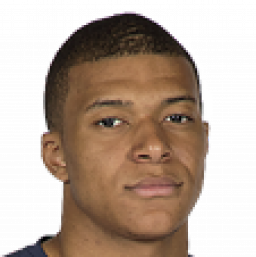 PSG believe that Mbappé will extend his contract, but in the event that this does not happen, the French club will put the forward up for sale for approximately €200 million. This figure is higher than the €180 million that Les Parisiens paid Monaco in 2017.
The third club that could enter the scene, but is not currently considering it, is Liverpool. The possible departure of Mo Salah and the demand for reinforcements that Klopp is looking for could lead the Anfield club into entering the race for one of Europe's most exciting talent.
Mbappé in no rush
The player has all the power. Questions continued to be asked regarding his future, something which is proving tiresome for head coach Mauricio Pochettino and Sporting Director Leonardo. Last week, Pochettino called Mbappé "one of the most important players in the team".
There is an element of impatience creeping in at PSG, over this matter. On 22 January, Mbappé told media that he "was in deep thought". On 16 February after the first leg victory over Barcelona, he reaffirmed this position: "It would be stupid to decide my future on one match, whether I am good or bad. It is a thought process for the long term, not on one or two matches."
PSG willing to offer long-term deal
According to L'Equipe, PSG want the player to sign a 4 or 5 year contract extension. Multiple meetings have been held and the club is offering an impressive financial package, given the economic crisis currently facing European football.
Mbappé feels like he hasn't received answers to all his questions and continues his "thinking process." Les Parisiens are keen to close a new deal, 16 months out from the expiry of his contract. If Mbappé wants to leave, PSG want to line up a buyer ahead of the summer. They have zero intention of allowing the player leave for free this summer and lose out on a huge transfer fee.
Mbappé happy in Paris
L'Equipe also states that the France forward is happy in Paris, but needs more time and information to make his decision. One of his main doubts is if Ligue 1 is a destination for him until 2026 or 2027. He wants to know what his role will be. This is not the first time that Mbappé has delayed important decisions. According to the French outlet, his 'thinking process' could be longer than what they expect at the club - the most likely scenario is that Mbappé remains silent until the end of the season.