Keylor Navas doesn't want any surprises against FC Barcelona
Paris Saint-Germain defeated the LaLiga side 4-1 in the first leg of the round of 16 of the UEFA Champions League, but they don't plan on sitting back in the return.
Without Neymar, Paris Saint-Germain are in control of their destiny in the UEFA Champions League after defeating FC Barcelona 4-1 in the first leg of the round of 16 at the Camp Nou. PSG have learned from the past and they intend to attack the LaLiga side tomorrow at the Parc des Princes because they don't want any surprises.
An early goal is the priority
"It's clear, we want to win and we must attack," said PSG goalkeeper Keylor Navas in Tuesday's news conference. "I think they will cause us problems. Of course they will try to impose their game. We have to stop them doing these things that hurt us. We still have the same respect for Barcelona. We never thought we were superior."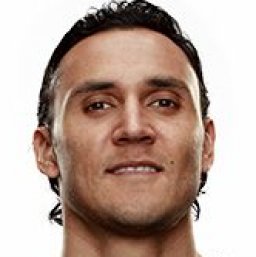 PSG have sat on a comfortable lead in the past. The Ligue 1 side beat FC Barcelona 4-0 at home in 2017 and then lost 6-1 away in a very painful elimination. Two years ago, PSG defeated Manchester United 2-0 and then lost at home 3-1 in the same stage.
"The past is the past. I started here in 2020, there's no history for me," said PSG manager Mauricio Pochettino. "I have no emotion linked to the past experiences."