Third stimulus check: when will the $1400 payments begin?
White House press secretary Jen Psaki said stimulus checks will be received "by the end of the month" after Congress passed Biden's American Rescue Plan.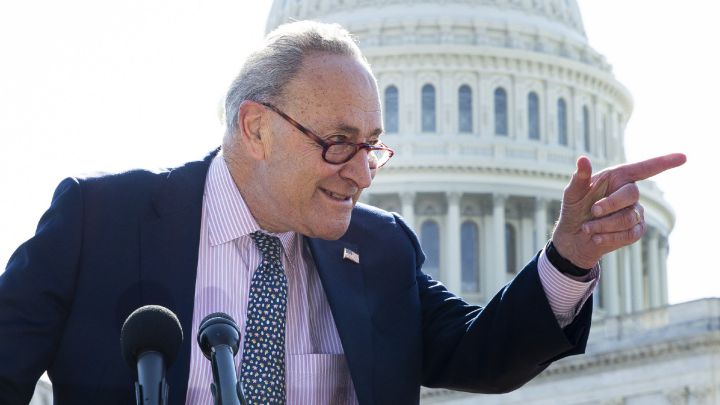 Joe Biden's $1.9 trillion relief package received final Congressional approval on Wednesday after being voted through the House and is expected to be signed into law during a White House ceremony on Friday as the US president applies the finishing touch to legislation designed to ease the economic ravages of the coronavirus pandemic and provide much-needed relief to tens of millions of Americans in the form of a fresh round of stimulus checks.
The US economy is struggling to replace some 9.5 million jobs shed since last year and the OECD estimated ahead of the passing of Biden's American Rescue Plan that the package could lead to the creation of up to 3 million US jobs by the end of the year.
More immediately, the bill includes $400 billion in one-time payments of $1,400 to eligible US citizens. One of Biden's promises on assuming office in January was to push through another round of stimulus payments with the pandemic now having gripped the globe for a full year, resulting in the deaths of 526,000 Americans and over 2.5 million worldwide.
Third stimulus check: what are the qualifying criteria?
The American Rescue Plan includes provisions for a one-off stimulus check of $1,400 for individuals earning up to $75,000 a year and a payment of $2,800 for joint filers on under $150,000, with smaller checks available to those with an annual income below $80,000/$160,000.
This final phase-out limit for a reduced stimulus check had initially been set at $100,000/$200,000, but was lowered before being put to a vote in the Senate in order to secure the support of centrist Democrats.
Households will also be able to claim a $1,400 additional credit for dependents of any age. Claimants' most recent tax return - either 2019 or 2020 - will be used to determine eligibility.
Biden to sign American Rescue Plan on Friday
Big news: Congress just passed President Biden's American Rescue Plan – a historic legislative package that will turn the page on this pandemic, deliver direct relief to Americans, and jumpstart our economy.

— The White House (@WhiteHouse) March 10, 2021
Biden is expected to sign the bill into law on 12 March, two days ahead of a deadline Democrats were keen to meet due to existing federal unemployment benefits expiring on Sunday 14.
Given the president will add his signature to the legislation on Friday, the first tranche of $1,400 direct deposit payments will likely be sent electronically starting on the week of 22 March, with the first round of paper checks to be sent out the following week beginning 29 March. This would likely be followed by the EIP cards a week later on 5 April.
In a press briefing on Monday, White House press secretary Jen Psaki said most qualifying Americans could expect to receive their stimulus check "by the end of the month", but many are likely to get their payment before then.
Having taken just over two weeks to start sending out the first round of stimulus checks after their approval in March 2020, the IRS said the day after the second check was given the go-ahead in December that it was beginning payments, with the bulk of direct-deposit recipients receiving their money within about a week.
Americans receiving their stimulus check in paper-check form or as a pre-paid debit card may have to wait slightly longer than those whose money is sent directly to their bank accounts.
Stimulus relief bill: latest news
For all of the latest updates on the stimulus checks and tax credits as they happen, follow our dedicated live feed.