Carteron back in Cairo to return to Zamalek coaching job
The French coach arrived in Egypt after the termination of his contract with Saudi club Al Taawon to return to his old job with Zamalek.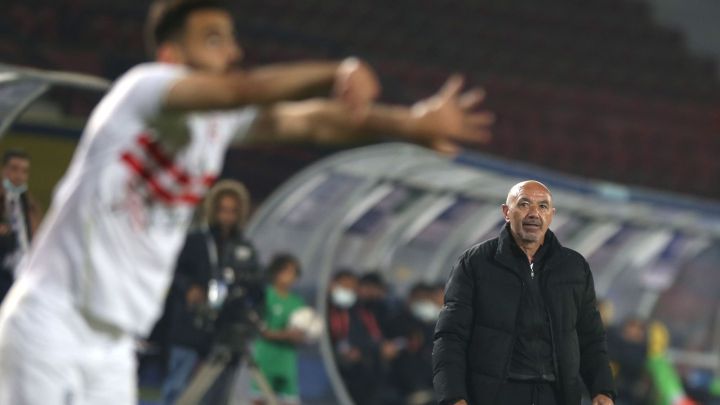 French coach Patrice Carteron landed in Cairo on Thursday morning to rejoin Zamalek. The 50-year-old part ways with Zamalek last season ahead of their crucial fixture in the CAF champions league semi-final after accepting a job with Saudi Arabian outfit Al Taawon.
Reports earlier confirmed that Carteron agreed with the Saudi club on the termination of his contract as he expressed his desire to return to the Egyptian giants, meanwhile a source at Zamalek had also told Filgoal that the club's officials have already landed a deal with coach to replace the Portuguese Jaime Pacheco at the helm.
He also added that an official announcement is set to be made after the team's game in the Week 15 league game against Ceramica Cleopatra FC, noting that Al Taawon will also declare the departure of the French coach as per his desire in an official statement.
Al Taawon will give up penalty clause to keep the good relationship
Moreover, the statement implied that in order to maintain a good relationship between the Egyptian and Saudi sides, Al Taawon will waive their rights to the release clause in Carteron's contract.
The source also stressed that Carteron didn't run away from his coaching responsibilities when he left, adding that he paid his penalty clause and informed the former management he was leaving.
Carteron was in charge of Zamalek last season leading the team to win the Egyptian Super Cup and African Super Cup in addition to reaching the CAF Champions League semi-final before he decided to accept Al Taawon offer and part ways with the white knights.