QATAR 2022
2022 World Cup Qatar's trump card in bid to host other events
The Qatar Olympic Committee is aiming to take the Olympic and Paralympic Games to the country in 2032.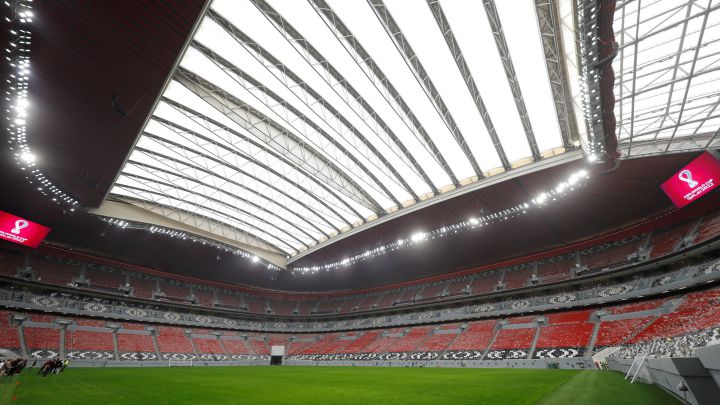 The Qatar Olympic Committee's reaffirmation of its commitment to seeking the hosting rights for the Olympic and Paralympic Games in 2032 is further confirmation of the ambitions of a country that aspires to be the venue for a range of major sporting events.
In previous years, there has been a widespread belief that Qatar will stop at holding the 2022 FIFA World Cup, a tournament that requires enormous effort and expenditure in terms of stadiums, infrastructure, transportation, accommodation, etc.
But judging by the statements of Qatari officials, it is clear the nation will hold more competitions in the future, particularly in view of the impressive progress Qatar has made as it gets ready to host the World Cup.
Its preparations for the tournament are Qatar's trump card as it bids to hold other sporting events, be they world championships in team or individual sports, or even at the level of the Olympic Games, which requires a lot of sports facilities.
As a result of its commitment to building sports facilities year after year, Qatar has managed to launch four World Cup stadiums - Khalifa International, Al Janoub, Education City and Ahmed Bin Ali - and is on course to complete the remaining arenas designated for the event: Al Thumama, Al Bayt, Ras Abu Aboud and Lusail.
Qatar has also completed construction of the Doha metro, which will greatly facilitate travel during the World Cup, and continues to develop its road network, especially close to the stadiums.
What's more, Qatar built several handball arenas when it hosted the sport's World Cup in 2015, such as Lusail and Ali Bin Hamad Al Attiyah, and also has the Aspire Academy hall and venues belonging to clubs such as Al Rayyan, Qatar SC, Al Wakrah and Al Arabi, which can host team games such as handball, volleyball and basketball.
80% of the venues in the Qatar Olympic Committee's plan for the Olympics have been tried and tested in major sporting events held in Qatar, such as the 2019 World Athletics Championships and the 2018 World Artistic Gymnastics Championships.
And Qatar's experience of holding sporting competitions will only increase in the coming years, with the 2022 FIFA World Cup, the 2023 World Aquatics Championships, the 2023 World Judo Championships and the 2030 Asian Games all to take place in the country.