Sergio Ramos puts pressure on Florentino Pérez
The Real Madrid captain sent his message and now awaits a response from the club. The 34-year-old sees himself playing for several years more.
Sergio Ramos had a busy evening on March 11, spending more than two hours explaining himself publicly, first at a press conference designed to promote the new season of his Amazon Prime Video series, 'La Leyenda de Sergio Ramos' (Sergio Ramos the Legend) and then in an interview with Youtuber Ibai Llanos on his Twitch channel.
With his contract renewal for Real Madrid at a standstill, Ramos spoke honestly throughout, although he did not delve too deeply into a new contract offer, he did leave the message he wanted.
No contract renewal talks
Regarding his future Ramos said: "There is nothing new about the renewal. I guarantee that when there is, I will be the first to report it. But now I am calm. Now I am focused on savouring the year."
"There is a lot of uncertainty," he said. "I wish I could say something, but there is nothing new."
That "I wish" reveals his desire to sign a new deal, something that has been delayed for several reasons. Ramos is 34 years old. He will turn 35 on March 30, and Real Madrid have a policy of renewing players over 30 on season-by-season contracts.
Ramos feeling stronger
Ramos does not agree with that view that footballers who are over 30 years old are already in decline; he feels sharp, as he explained to Ibai Llanos: "Football has evolved for the better on a physical level. There are certain players who already took care of themselves ten years ago. My 34 is the 28 of ten years ago. I feel stronger, faster and more experienced. I see myself retiring from football earlier for mental reasons more so than for a physical issue. I think I could play in the 2026 World Cup."
Earlier in the day, at the Amazon press conference, the club captain said: "Santiago Bernabéu used to say that there are no young or old players; there are good and bad players. I can perform for three, four or five more years, if my body supports me and the injuries works in my favour, I can stay at the highest level. I work hard for it to happen and my mentality will always be there. I make mistakes, but I learn from every one of them. I've been honest and I've always done my best."
Possibility of two-year deal
Ramos' plans now puts the pressure on club president Florentino Pérez to offer the centre-back a new deal. Leaks from Madrid sources suggest that the offer will be for two seasons, however Ramos' entourage deny these reports and say that what has been put on the table for now is to renew on an annual basis. Florentino wants Ramos to lower his salary by 10% to compensate for the losses caused by the coronavirus pandemic, like the rest of the workforce at the club are being asked to do.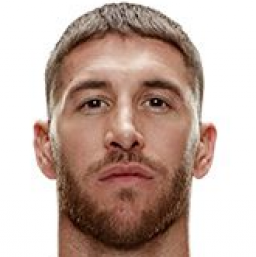 After months of silence (he had not responded to the media since the beginning of September 2020), the Spanish defender has put his cards on the table and now it is Madrid's turn to make a move.