Cristiano Ronaldo wants Real Madrid return
Cristiano Ronaldo's greatest desire is to return to Real Madrid and that decision is now in the hands of the club, sources have confirmed to AS.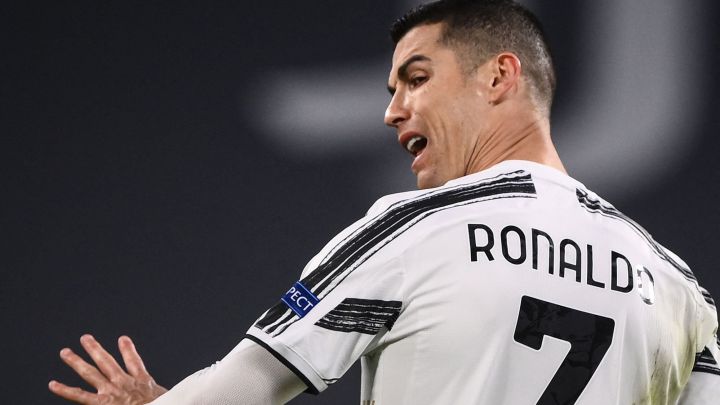 Seeing Cristiano Ronaldo playing in the white of Real Madrid again has become a real possibility. According to a report by Spanish journalist Josep Pedrerol, and also to what AS has learned, discussions between the Portuguese star and Real Madrid about his return to the club have been ongoing for several months.
AS can also confirm that currently the 36-year-old striker's greatest wish is to return to the Santiago Bernabéu, where he enjoyed the happiest stage of his career, winning four Champions League titles and four Ballon d'Or trophies, and becoming the club's greatest goalscorer in history, with 459 goals in 439 matches.
Real Madrid offers Ronaldo best hope for another UCL title
Cristiano left Madrid for Juventus in 2018 for €100 million. But even with his presence, the Italian club has only accumulated a series of failures in Europe, the last of which was their shock elimination from the Champions League this week at the hands of Porto.
This setback has been a tough blow for the Juve project and for Ronaldo himself, whose main desire is to add one more Champions League title to his career honours list. And the Portuguese international knows that Real Madrid offers the best springboard to achieve his goal.
Ronaldo return in Real Madrid's hands
As AS has learned, the Juventus striker still closely follows news and developments from Madrid and is perfectly aware of the situation of current squad. He understands that it is a young squad but with a lot of potential and his presence would serve to address the issue of lack of goals at the club since his departure.
At 36, a return to Madrid would be a new incentive for him to maintain the maximum motivation necessary to prolong his career for a few more years. Even at his advanced age, his voracity for goals has not subsided; this season he has far managed 27 in 32 games for Juventus.
Cristiano's return would have a strong emotional impact on Real Madrid fans, who are longing for him to come back. The Portuguese star has one year of his contract left with Juventus, which is decisive for his return to be financially favourable for Madrid, as well as Juventus, who would be freed from paying his substantial salary.
As sources have told AS: "Cristiano's departure from Juventus would not be a problem if Madrid decide that they want him to return."