Benzema: "With courage, we are going forward"
The French striker kept Real Madrid in the title race with two goals as the team fought back after going a goal down to beat Elche in Valdebebas.
Just like he did in the derby and against Real Sociedad, Karim Benzema resuscitated Real Madrid's title ambitions with yet another late goal. The French striker was on target twice as Madrid fought back to beat Elche 2-1 this afternoon. Afterwards, he spoke to Movistar.
Two goals to keep Madrid in contention for LaLiga: "It's down to the work of the whole team. It wasn't an easy game, against a team who are very organised at the back. Teams who defend and manage to score make it difficult for us. With courage we were able to take the game forward and gain three important points for us".
First half: "We know that we have to give a lot more if we are to take top spot in the table. The first half was a bit strange because we didn't have a lot of movement. In the second half, with more effort, the goals finally arrived".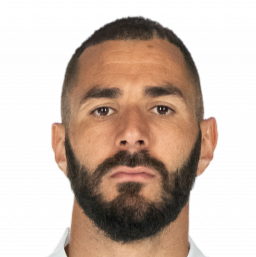 More spaces opened up after Elche's goal: "It's important that the players who come off the bench bring things to the team. and they did that today"
Great finish to make it 2-1: "It was a nice goal, and one worth three points. I couldn't be happier".