Drew Brees announces his retirement after 20 seasons in the NFL
On Sunday the veteran QB confirmed that he will not return to the New Orleans Saints ahead of the 2021 NFL season because he is calling it quits.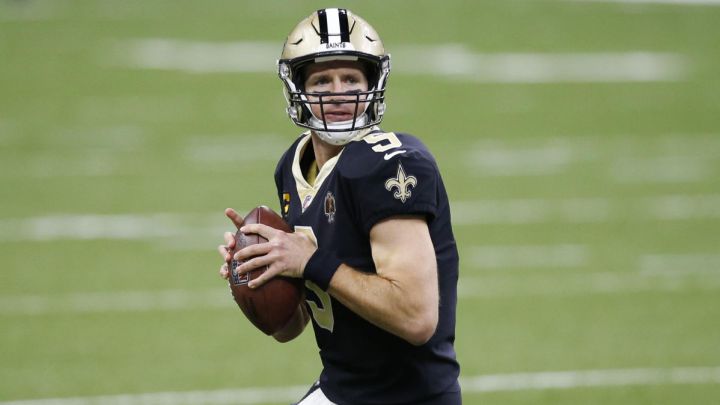 Drew Brees and the New Orleans Saints lost 30-20 to the Tampa Bay Buccaneers on 17 January in the NFL Divisional Round and we now know that was his last game in his career. On Sunday, the veteran quarterback used his social media account to confirm that after 20 seasons in the league he is retiring.
"After 20 years as a player in the NFL and 15 years as a Saint, it is time I retire from the game of football. Each day, I poured my heart and soul into being your QB. Until the very end, I exhausted myself to give everything I had to the Saints organization, my team and the great city of New Orleans. We shared some amazing moments together, many of which are emblazoned in our hearts and minds and will forever be a part of us," he wrote on Instagram.
Drew Brees: prolific career
Drew Brees will go down as one of the best quarterbacks to play in the history of the NFL and his legacy will be tough to surpass. He was called to the Pro Bowl thirteen times, two AP Offensive Player of the year accolades, a 2006 Walter Payton Man of the year honor, an NFL-record of 80,358 passing yards, 571 touchdowns and a 67.7 completion percentage.
Brees also won the Super Bowl with the New Orleans Saints in 2009, the only title in franchise history, and he was named the Super Bowl MVP that season after defeating the Indianapolis Colts led by Payton Manning 31-17.
The 42-year-old's career in the NFL started in the 2001 NFL Draft. That year he was signed by the San Diego Chargers and left that organization in 2005 after the team decided to give Philip Rivers the starting QB position. During his time with the Saints, he led them to nine winning seasons and Brees led them to the playoffs all of those seasons.