Cristiano Ronaldo replacements cost €300M and have only managed 35 goals
Real Madrid have signed six forwards in the time that Cristiano moved to Turin with the half dozen managing just 35 goals with the Portuguese bagging 95 for Juve.
Real Madrid saw their coffers grow by 100 million euro when they sold Ronaldo to Juventus in July 2018. At the time many analysts felt the move was a sound bit of business for the Spanish club with the Madeira born striker approaching his mid-30s. Time, however has shown that the move created a void in Real Madrid's goal scoring prowess with the club, on more than one occasion trying to secure fresh attacking blood in a bid to fill the gap left behind by Cristiano and his goals. The LaLiga side have forked out a total of 304 million euros on forwards in that time: Eden Hazard (115 million euro fee), Vinicius (45), Rodrygo (45), Mariano Díaz (22), Jovic (60) and Brahim Díaz (17).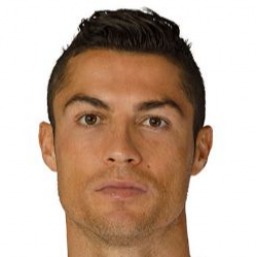 Ronaldo's Real Madrid replacements manage just 35 goals
Despite the elevated transfer fees involved in securing the players, the disappointing aspect for the club is the poor striking tally with the sextet just bagging 35 goals in the three year period since Cristiano's departure for Serie A. The 35 goals have come from: Vinicius (13), Rodrygo (8), Mariano Díaz (6), Hazard (4), Jovic (2) and Brahim Díaz (2).
Meanwhile in Italy, Cristiano has continued to do what he does best...find the target with the Portuguese international scoring 95 goals in 122 games in the famous black and white Juve shirt. This season alone, CR7 has hit the target 30 times in 30 games. His debut season in Serie A (2018/19) saw him net 28 goals in 43 games and the forward was on target 37 times last season in 46 games for Juve. His latest goal scoring exploits came on island of Sardinia last Sunday where he netted three goals in the first 32 minutes of the game as Juve beat Cagliari 1-3.