Keylor Navas accused of promoting Pinto Costa Rica departure
The former president of the Costa Rican Football Federation, Eduardo Li, said the PSG goalkeeper threatened him to give up goals if Pinto remained as the manager.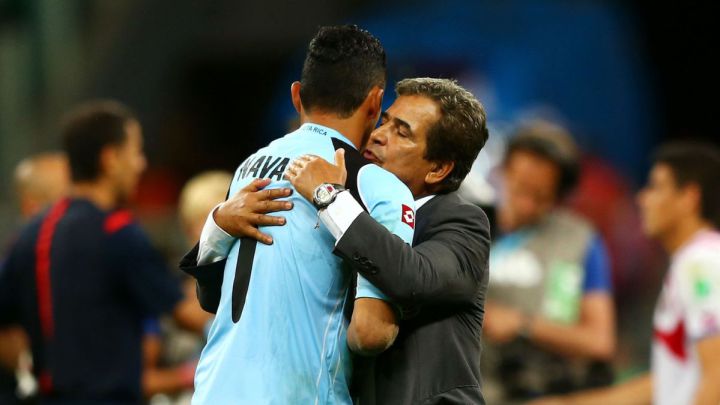 Keylor Navas is involved in a new scandal with the Costa Rica men's national football team. This Monday the former president of the Football Federation, Eduardo Li, made a very serious accusation against the Paris Saint-Germain goalkeeper.
1


It has been rumored for years that Navas, Bryan Ruiz and Celso Borges are the ones 'in charge' of the national team and their opinion influences who the next manager will be. According to Li, the three players were willing to let themselves be lost to force the exit of former manager Jorge Luis Pinto.
There is an ongoing trial between Bryan Ruiz, Keylor Navas and Celso Borges and former directors Rafael Vargas and the former president of the Costa Rican Football Federation Eduardo Li. The trial continued this Monday and this is what Li said that Pinto had a clause in his contract that if he lost three consecutive games he could be dismissed.
"The players took out the confidentiality clause that we had with Pinto that said that if the National Team lost three games, the contract would be terminated and when Football Federation did not find reasons to dismiss him, Keylor Navas was the one who said we lose all three games," Li mentioned in his court appearance.
"The players did not want the continuity of Pinto, the relationship was broken and I was struck by the fact that they knew about this clause," explained Li.
Vargas also testified this Monday
"When I arrived in Brazil [2014 FIFA World Cup venue] I had a meeting with Eduardo Li and he told me that Ruiz, Borges and Navas had jeopardized the results of the national team if Pinto continued in charge after the tournament."
Pinto was the manager for Costa Rica between 2011 to 2014 and he accomplished a very successful World Cup and he was voted as CONCACAF's best coach of 2014. The relationship between players and manager got complicated after the 2014 FIFA World Cup so he stepped down as Costa Rica's coach that year.