NFL
Brady-Gronkowski on for another year at Tampa Bay Bucs
Tom Brady will be able to target Rob Gronkowski again in 2021 after the tight end agreed another one-year, $10million pact in Tampa.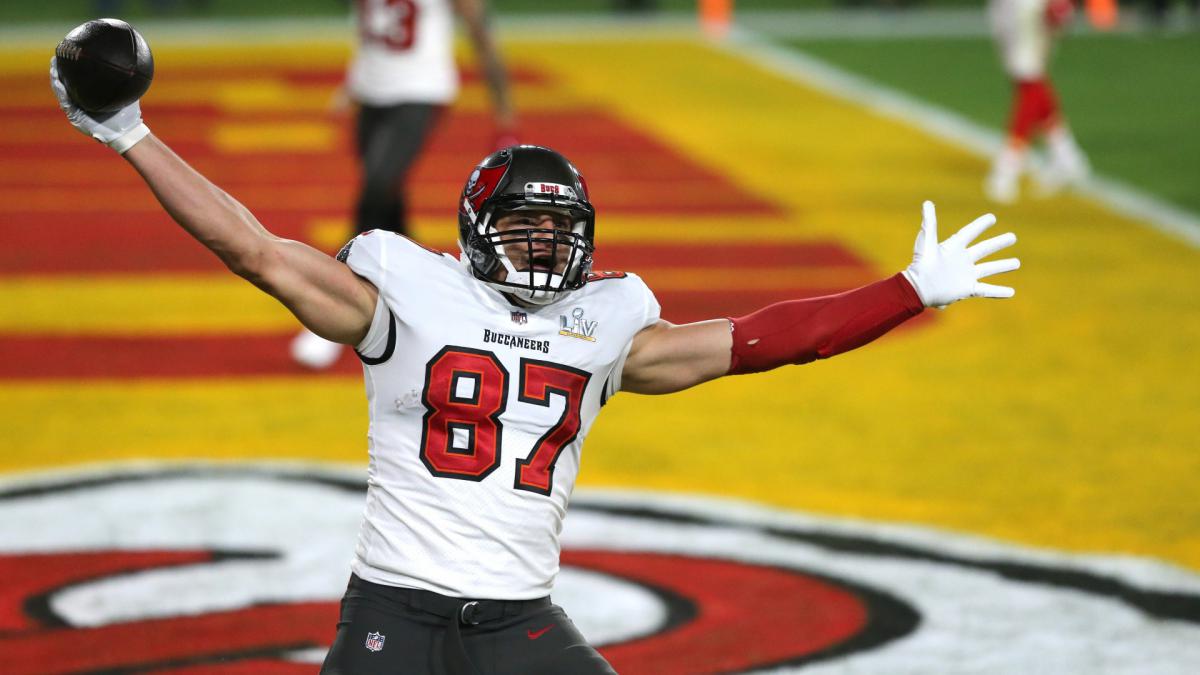 Rob Gronkowski will head back to Tampa Bay in 2021 as NFL champions the Buccaneers continue to reassemble their Super Bowl-winning team.
Five-time Pro Bowler Gronkowski returned to the NFL last season, a year on from his retirement with the New England Patriots.
The tight end was traded to the Bucs, joining fellow Pats great Tom Brady for a title challenge.
As so often in their time together in New England, the season ended in spectacular fashion for Gronkowski and Brady as they won the Super Bowl in their new home stadium in Tampa.
Gronkowski had been playing on a one-year, $10million contract, though, making him a free agent this offseason.
Monday saw negotiations start between teams and potential signings, and Gronkowski told The Ringer: "You just never know what may happen."
The four-time champion added he wanted "just to see what's out there".
But the 31-year-old did not take long to make his decision as ESPN's Adam Schefter reported Drew Rosenhaus, the player's agent, confirmed his return to the Bucs.
Gronkowski will play under the same terms again, signing for another season for $10m.
The former Patriot started all 16 regular-season games in 2020, although he was targeted only 77 times. He had 45 catches for 623 yards and seven touchdowns.
Gronkowski saved his best display for Super Bowl LV, however, with six receptions for 67 yards and two TDs in the dominant 31-9 win over the Kansas City Chiefs.
Of his 14 postseason scores – all of which have come from Brady passes, a playoff record – five have now come in Super Bowls.
The Bucs will hope to return to the big game next year after bringing back Gronkowski, along with fellow free agent Shaq Barrett, another key performer in the defeat of the Chiefs.
Brady last week extended his contract through 2022, meanwhile, as Tampa put the franchise tag on Chris Godwin.