How long does it take to receive my unemployment benefits after filing a claim?
Prior to the pandemic states typically were able to get unemployment compensation to recipients within a few weeks of a claim being properly filed.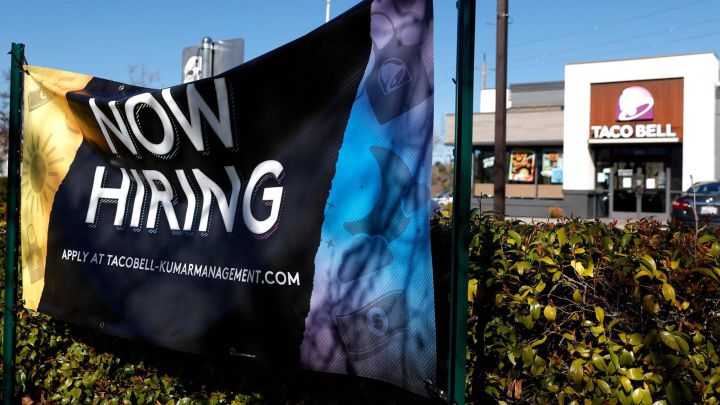 The covid-19 pandemic has been ongoing for just over a year now and the US economy has yet to fully recover. Unemployment still remains stubbornly high with over 9 million jobs less than before the pandemic struck. Although initial claims for state jobless compensation are decreasing, initial claims for federal unemployment aid are on the increase.
If an unemployment claim is filed correctly, states can typically send out the first payment within two or three weeks according to the federal Department of Labor's website. However, in some states, there is a waiting period between the time you become unemployed and when you are eligible for benefits.
Delays in unemployment benefits expected
With the passage of the American Rescue Plan last week, depending on your state, you may have to wait longer for benefits from the federal pandemic unemployment programs. In a memo, reported in CNBC, to state unemployment agencies an official at the US Department of Labor recognized that some states may need until mid-April to implement the new provisions and begin notifying individuals.
This is not a new problem, with the previous covid-19 relief bill passed in December several states had difficulties reworking their computer systems. As well benefits had run out for some individuals and they needed to reapply causing them further delays in receiving benefits. According to Andrew Stettner from The Century Foundation speaking to CNBC about 2 million people may be affected by a lag in payments after their benefits expired 14 March.
This will not be the case in all states nor for all workers collecting jobless compensation.
What benefits will be affected?
The American Rescue Plan extended a series of federal pandemic unemployment programs until 6 September and states will need to receive guidance from the Department of Labor on how to implement them. The programs include:
a $300 weekly boost to jobless aid
Mixed-Earner Unemployment Compensation that provides an extra $100 per week for those whose income is a mix of self-employed, 1099 income, and wages paid by their employer, W-2 income.
Pandemic Unemployment Assistance (PUA) program, which covers the self-employed, gig workers, part-timers and others who are not able to receive regular state unemployment benefits.
Pandemic Emergency Unemployment Compensation (PEUC) for the long term out of work.
Unemployment benefits: how to apply
To apply for the benefit payments you need to file a claim with the unemployment insurance program in the state where you last worked. States have their own procedures for doing so, but can usually be filed in person, by telephone, or online.
Here we provide some general tips to get started.
Advice for unemployment benefit applications:
As soon as possible after you become unemployed, you should contact your state's unemployment insurance programme.
The claim should usually be made with the state where you last worked. If you worked in a state other than the one where you now live or if you worked in multiple states, the state unemployment insurance agency where you now live can provide information about how to file your claim with other states.
To file the claim you will need addresses and dates of your former employment, so be sure to give the correct information to avoid delays.
You can find the contact information for your state's unemployment office on the Department of Labor Online Portal.
Stimulus relief bill: latest news
For all of the latest updates on the stimulus checks and tax credits as they happen, follow our dedicated live feed.