Agüero accuses Man City team mates: "They don't pass me the ball..."
The Argentinean was furious as he left the pitch after last night's game against Borussia Mönchengladbach and has caused divisions in the squad.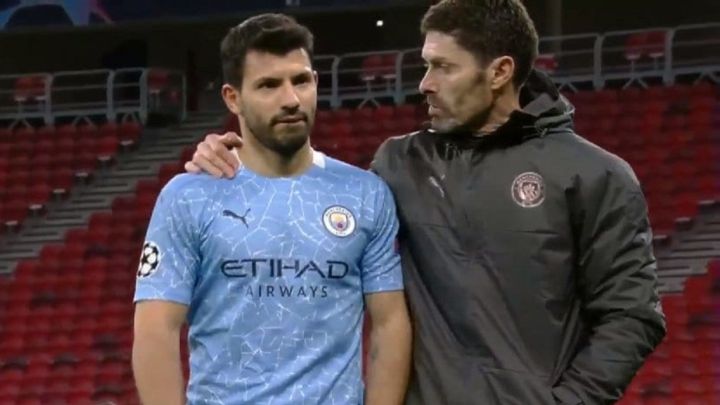 Manchester City eased into the quarter finals of the Champions League after beating Borussia Mönchengladbach by two goals nil, home and away, but Sergio Agüero was not a happy man when the final whistle was blown following last night's return leg. After coming on as a sub on 75 minutes, the Argentinean forward was later caught by television cameras making his way back to the changing rooms, and clearly in a bad mood: "They don't pass me the ball," Agüero said after his brief appearance - 15 minutes during which he hardly saw the ball.
Difficult season for Aguero
Agüero has spent the last year struggling to hold down a regular place in the side as he has battled with a host of injuries and even illness, after contracting coronavirus. But he is now available again for Pep Guardiola. However, as the coach's recent line-ups suggest, he is no longer a first choice. Guardiola has opted to play without a centre-forward in a number of games this season. Agüero has featured in the starting XI just twice since October and in total, has made just 14 appearances in all competitions this season, scoring three goals. That's not an easy situation for a player whose contract runs out in June...
City have yet to offer Agüero, the club's all-time top goal scorer, the chance to extend his contract. After a decade at City, Kun still does not know where he will be playing next season.