Schillaci: "This will be Cristiano Ronaldo's last season at Juventus"
The former Juventus and Italy striker believes Cristiano Ronaldo will be moving on in the summer, with Real Madrid a possible destination.
Totò Schillaci, the hero of Italia 90 and a former fan favourite at Juventus, believes that this will be Cristiano Ronaldo's final season at the Serie A giants with rumours abound that the prolific Portuguese is edging towards a return to one of his former sides, Real Madrid or Manchester United, this summer.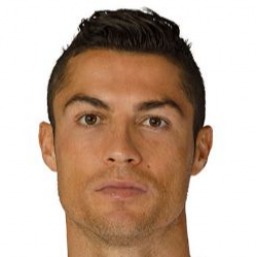 "This will be his last season in Turin," Schillaci said during an interview with La Gazzetta dello Sport. "I don't know if the club will offer him a contract renewal but what is beyond doubt is that he won't take long to find a new club. The criticism he received after the Champions League [defeat by Porto] was over the top, we are talking about the best forward in the world. Anybody can have a bad game. Juventus perhaps underestimated the opposition."
Schillaci: "Ronaldo will continue to give his all"
In Schillaci's view, Ronaldo "will continue to give his all for himself and for the club" until the end of the season "in order to show that the game again Porto was just a slip-up."
However, Schillaci expressed his doubt that Ronaldo's goal alone will be sufficient to fire Juventus to the Scudetto with Inter currently 10 points clear of the Old Lady and nine ahead of their city rivals AC Milan at the top of the table.
"I think Inter will win the Scudetto, with Juve in second place and in the fight right until the end," the former Italy forward said. "It has not been an easy season for Juventus."
Schillaci believes Andrea Pirlo should use a more attacking formation for the remainder of the campaign, incorporating Ronaldo, Álvaro Morata, Dejan Kulusevski and the recently returned Paulo Dybala, who will "become an important player again" for Juve.