Weston McKennie left out of the USMNT roster
The United States international has been battling through minor injuries this season with Juventus and the USMNT coach said that was the motive for his exclusion.
Weston McKennie has been a key player for Juventus this season and the Serie A side decided to make the move permanent earlier this year. The 'Old Lady' paid close to $27.50 to FC Schalke 04 for the 22-year-old.
The United States international has scored 4 goals and given 2 assists in 34 appearances across all competitions. Last month Juventus manager Andrea Pirlo said that the Weston McKennie has been playing through the pain of 'hip problems' for some time now.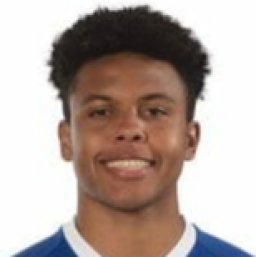 Out of the US squad
This has prevented McKennie from reaching full fitness, but he continues to play as he has become an important player for Juventus in a key moment of the season. With the FIFA international break approaching, the coach of the United States men's national team decided to give the 22-year-old some rest and left him out of the squad.
"He was omitted from the roster because of a slight injury that he's been dealing with. If you could imagine guys at his level playing Champions League and then in the Serie A. McKennie is playing two times a week and it takes a toll," said USMNT head coach Gregg Berhalter on a conference call.
"He's getting used to that pace, his body is adapting to that level of competition and unfortunately had to rule him out for this camp," he added. The United States men's national team will report to Austria for the friendlies against Jamaica (25 March) and Northern Ireland (28 March).