Manchester United rule themselves out of the race to sign Cristiano Ronaldo
A return to Old Trafford might have been an attractive option for Cristiano Ronaldo, but according to Express Sport, United have other priorities.
Cristiano Ronaldo's future at Juventus has dominated the sports press right from the moment the final whistle went, signalling the Vecchia Signora's exit from the Champions League. Elimination to Porto came as such a blow that some suggested it could prompt the end of Cristiano's adventure in Italy - especially bearing in mind where Juve are in the table, 10 points behind Inter...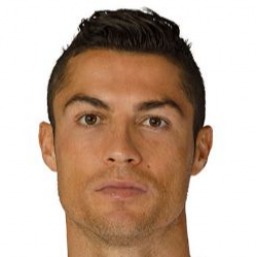 Real Madrid were touted as the big favourites to take the Portuguese star back for the second part of a story which began in the summer of 2009. Even Emilo Butragueño and Zidane, in their post-match comments after the Atalanta left the door open for what would cause a huge shock waves among the fans. Apart from Madrid's supposed interest, there was also talk of PSG in the event that Mbappé moves on; it was even suggested that his old club Manchester United could be his possible next destination.
United's transfer policy

But according to Express Sport, United won't be entering into the race to sign their former star. While Cristiano's return was a dream of CEO Ed Woodward, United now have other priorities, and are focused on signing younger players.
It is less competition for Madrid if they decide to bring Cristiano back. Cristiano has never hidden his fondness for United, the club where he won his first Champions League and Ballon d'Or. During his time in Manchester, Cristiano played 292 games for the club between 2003 and 2009, scoring 118 goals and giving 69 assists. For the moment, those figure will remain unchanged as will his legendary status in Manchester.